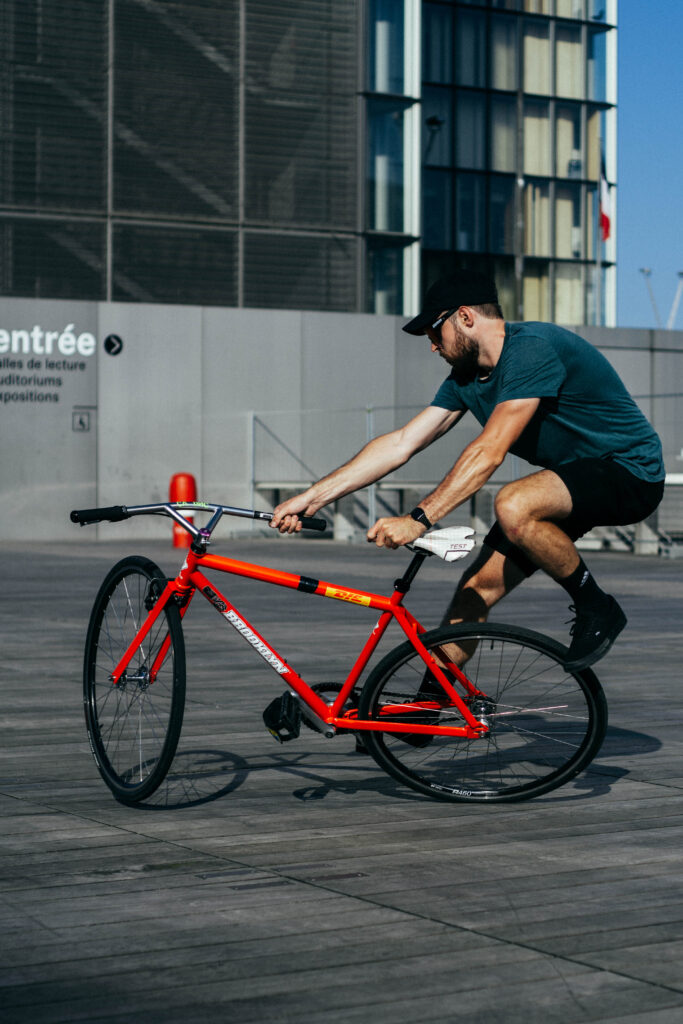 Diego is one of the fish'n'chips specialist here in Paris. This strong Brooklyn Machine Works steel frame and unbreakable fork makes it a sure bet for tricks!
The boy uses it for daily ride as well as tricking, going for a tracklocross session or trackpacking!
It was a need for him to build such a bike as it was its dream build! This one replaces the previous Cinelli Tutto, that you can check the breakdown here.
Components
Diego chose them so that they meet solidity, affodablility, and availability (in case it somhow breaks)
Frame: Brooklyn Machine Works Gangsta Track V4 Frameset
Headset: Odyssey
Wheelset: DT Swiss R460 28″
Spokes: DT Swiss
Tires: Vittoria Randonneur 32mm (rear),
Vittoria Zaffiro 30mm (front)
Hubs: Novatec
Pedals: Stolen Thermalite
Straps: Moga Bags x Spazio Studio
Chainring: Stronglight (46T)
Bottom Bracket: Stronglight
Chain: Izumi Standard 1/8″
Cog: Kronos x Courage (17T)
Handlebar / Stem : Fairweather/Nitto Bullmoose B903
Grips: Lizard Skins 494
Seat Post: Thomson Elite
Seat: San Marco Aspide Racing
Crankset: Shimano Dura Ace FC-7600
Its geometry makes it a good bike, mainly with it's lifted top tube that provides a comfortable position. Fish 'n' chips were harder to get back with at the beginning, but bunny hops and riding backward are quite easy on this build.
A fish 'n' chips line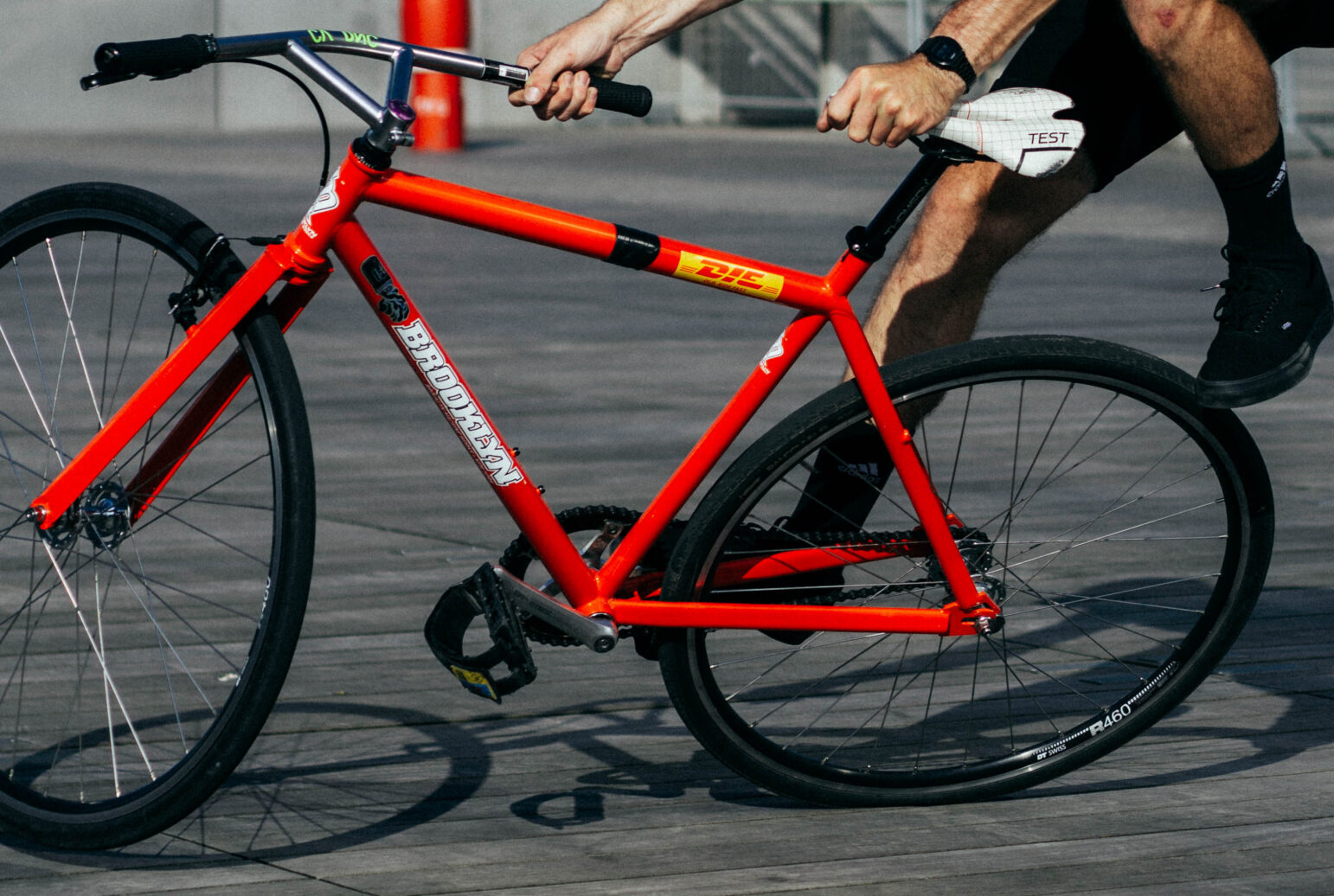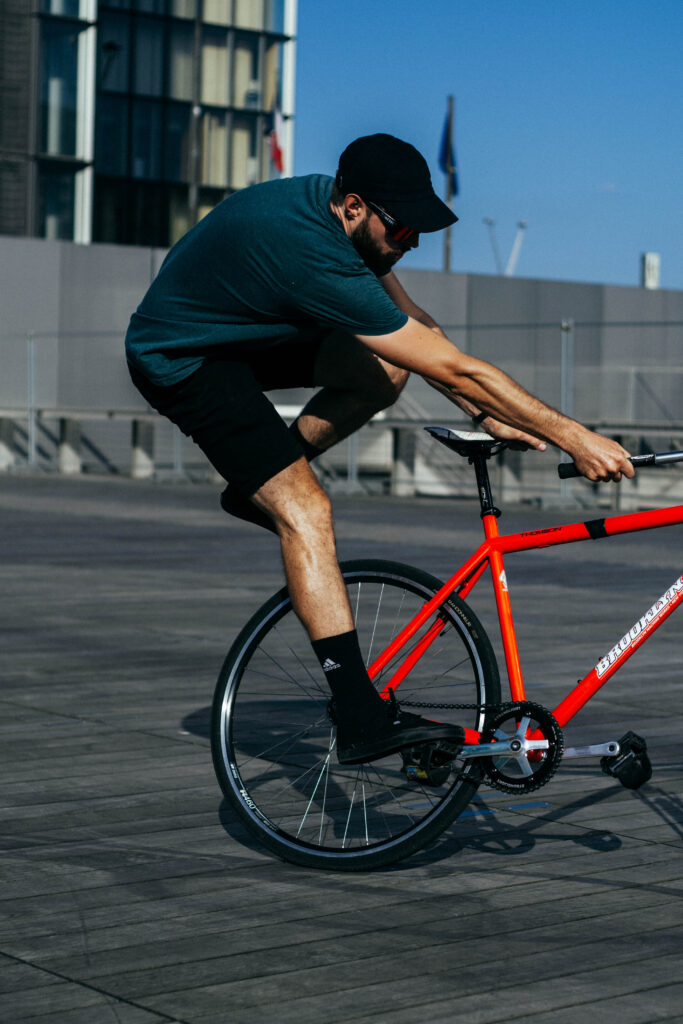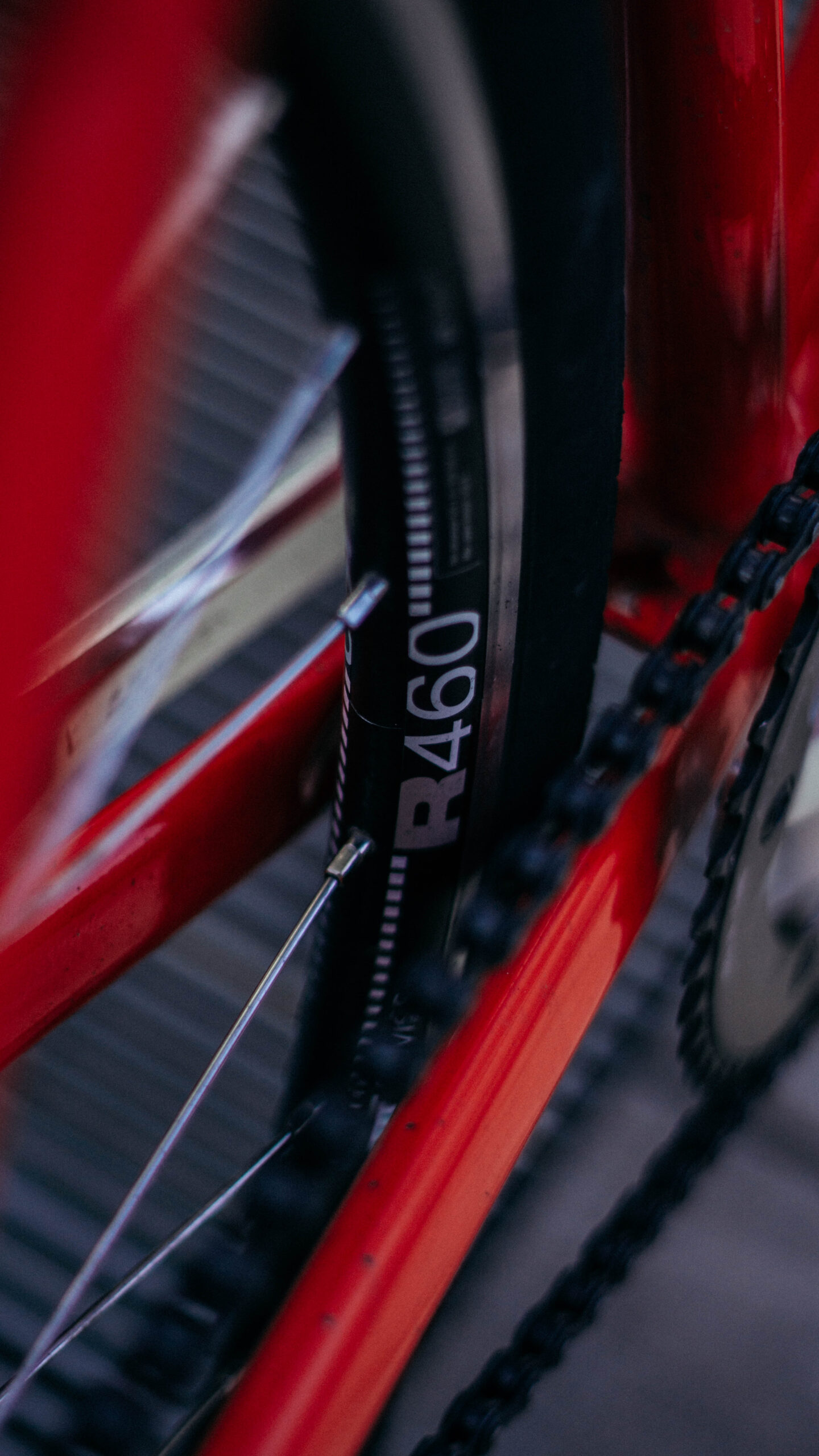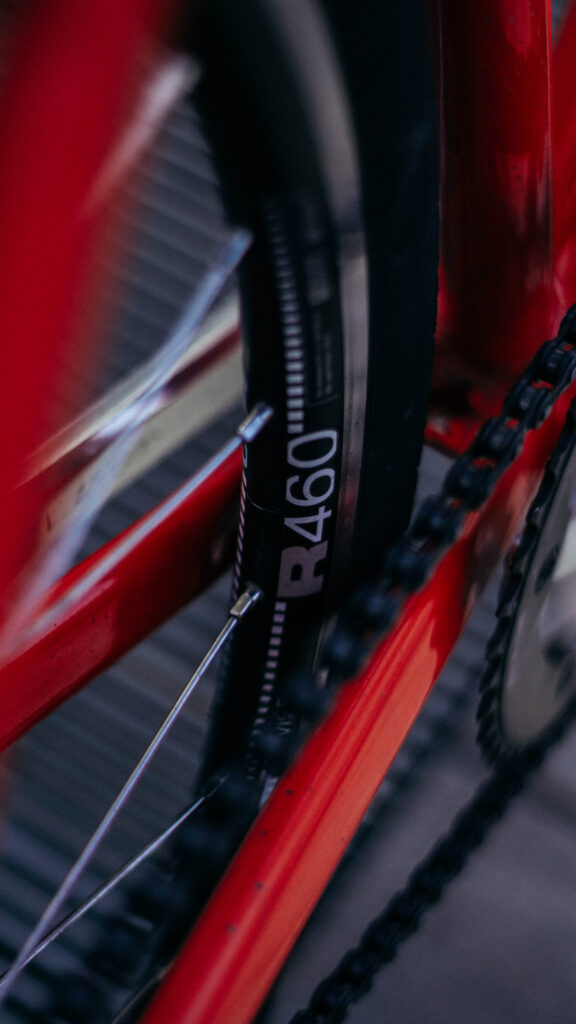 DT Swiss agreement
Mounted with DT SWISS R460 wheelset, there's no fear to break spokes or to bend a rim: caring your bike parts reliability is the last thing you want to do when you are focusing on a trick!
Having a good wheelset such as this one is primordial to gain in lightness and handiness.
Follow @el_fakijoe on Instagram for more content 🙂