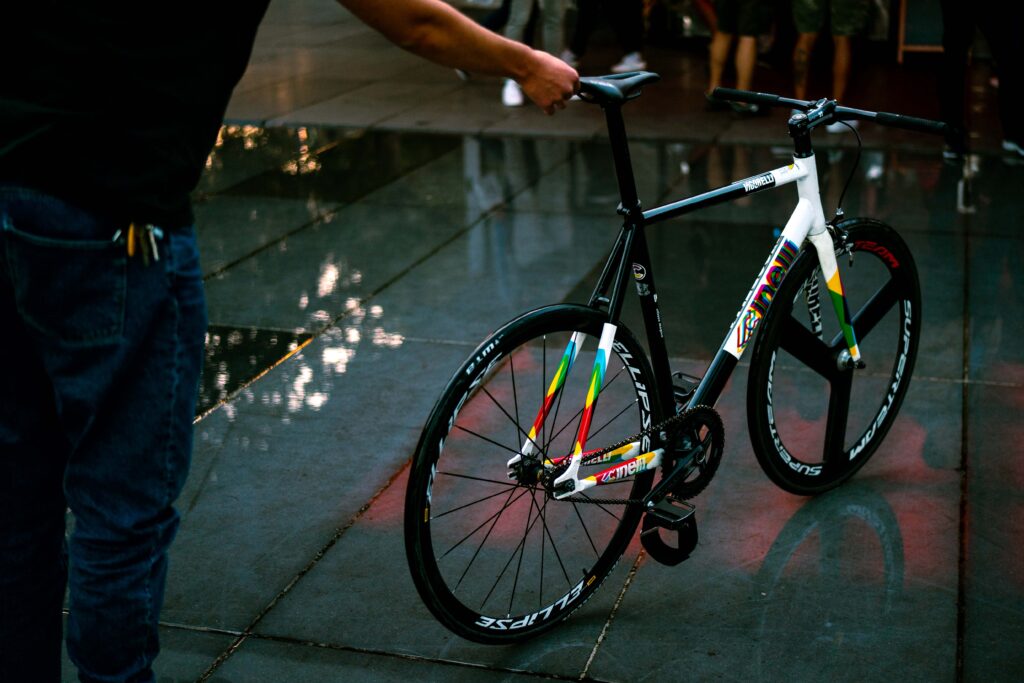 The front part of the build is really incisive: the handlebar, stem and 3-spokes make it super lightweight and resist vibration as Paul says.
The downside of his build in his opinion is the Omium's length of 170mm, which combined to his front geometry causes a slight overlap. Even if it's a matter of taste, people always discuss this question: it's up to you! For speeding on a bike track, there's really no problem with it, but if you plan to do tricks out of a bike with overlap, you could have surprises ?
Epileptic beauty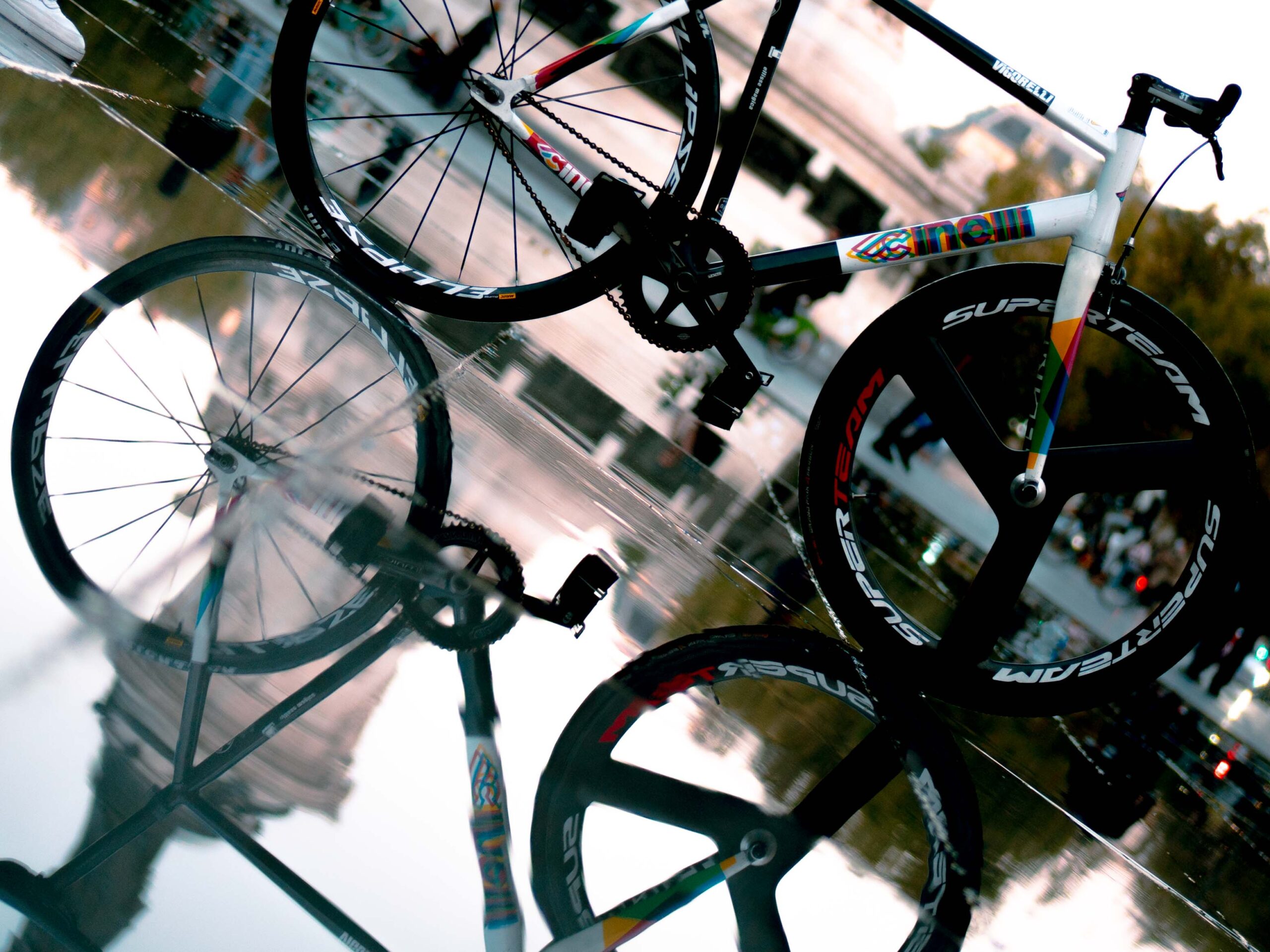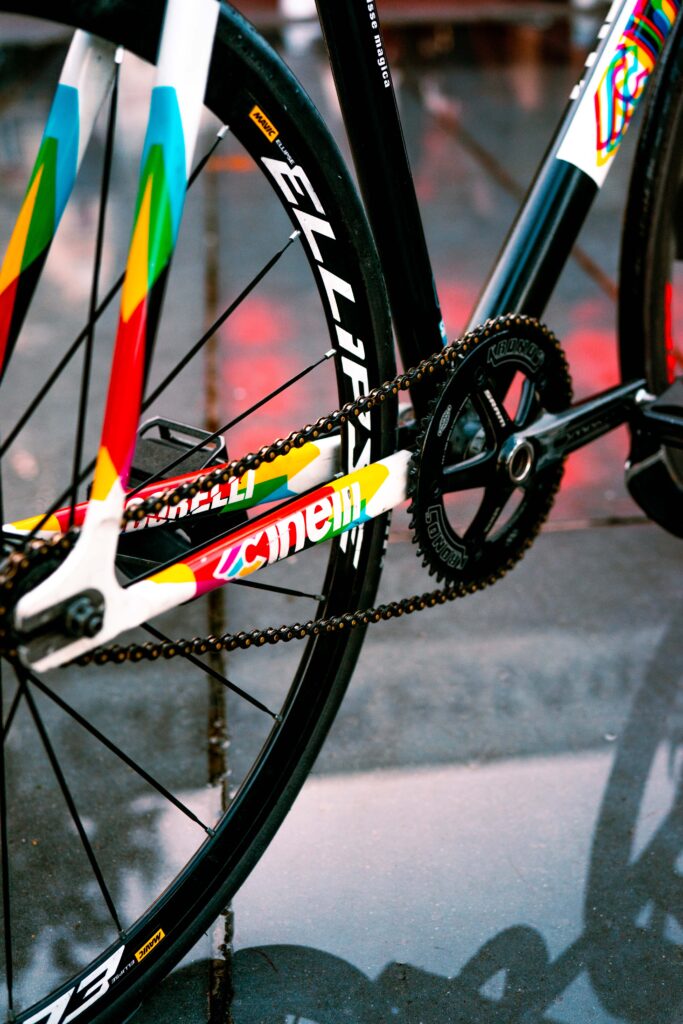 We went with Paul on Place de la République here in Paris at sunset to get those shots. The water mirror was fun to shoot on with those reflection persectives.
We then move to a near street while the sun were going down, and we found that magic spot with those flashy kitch lights.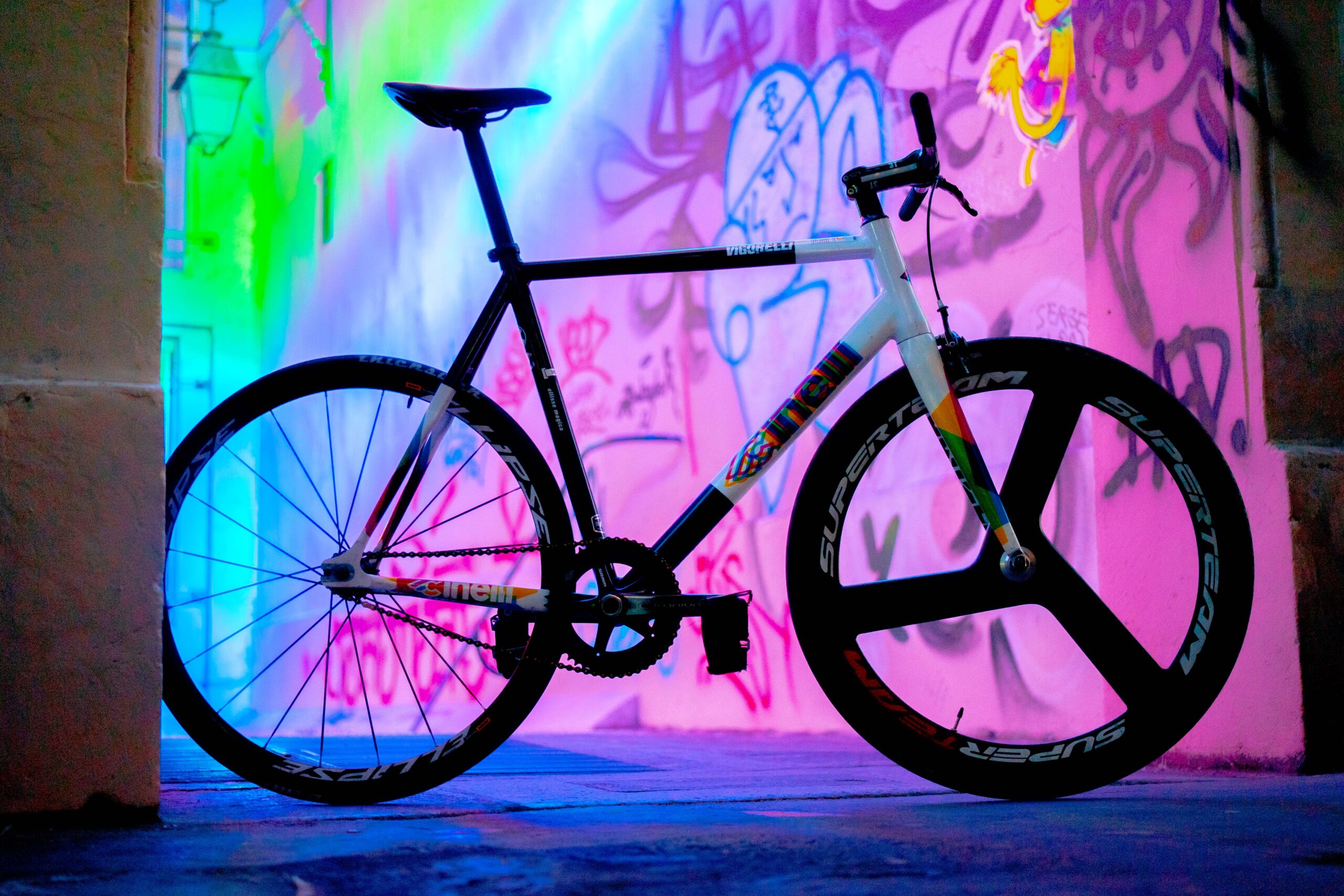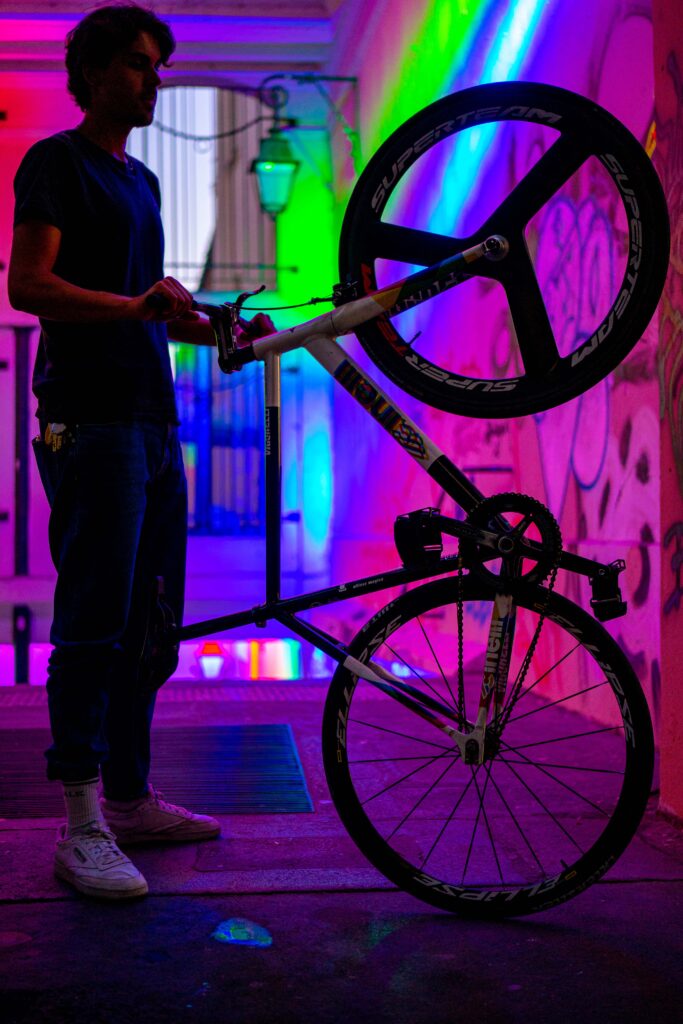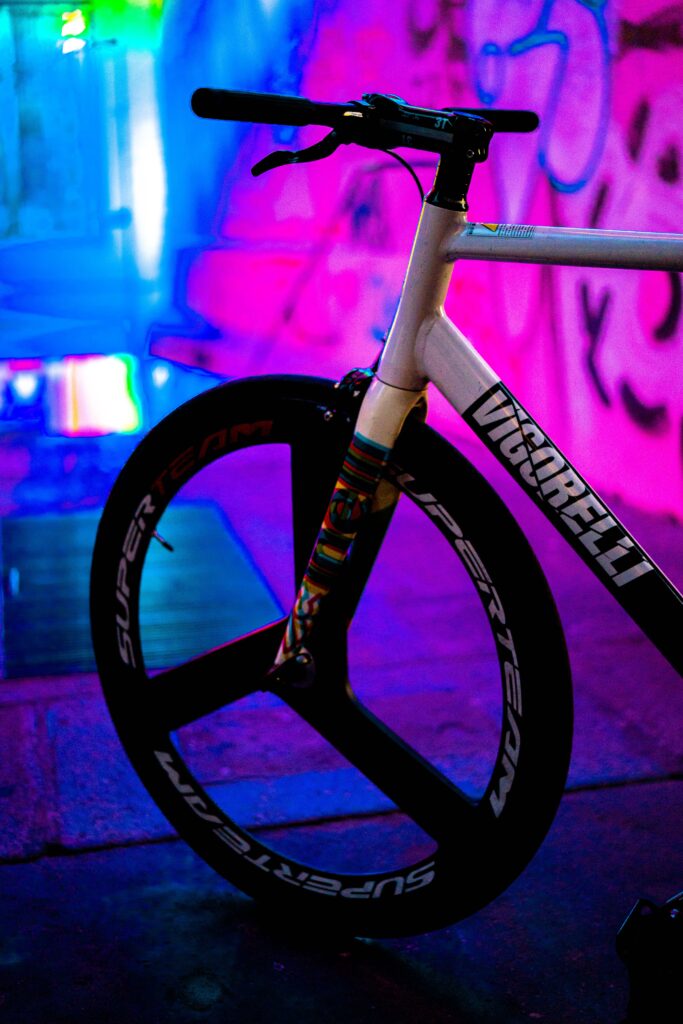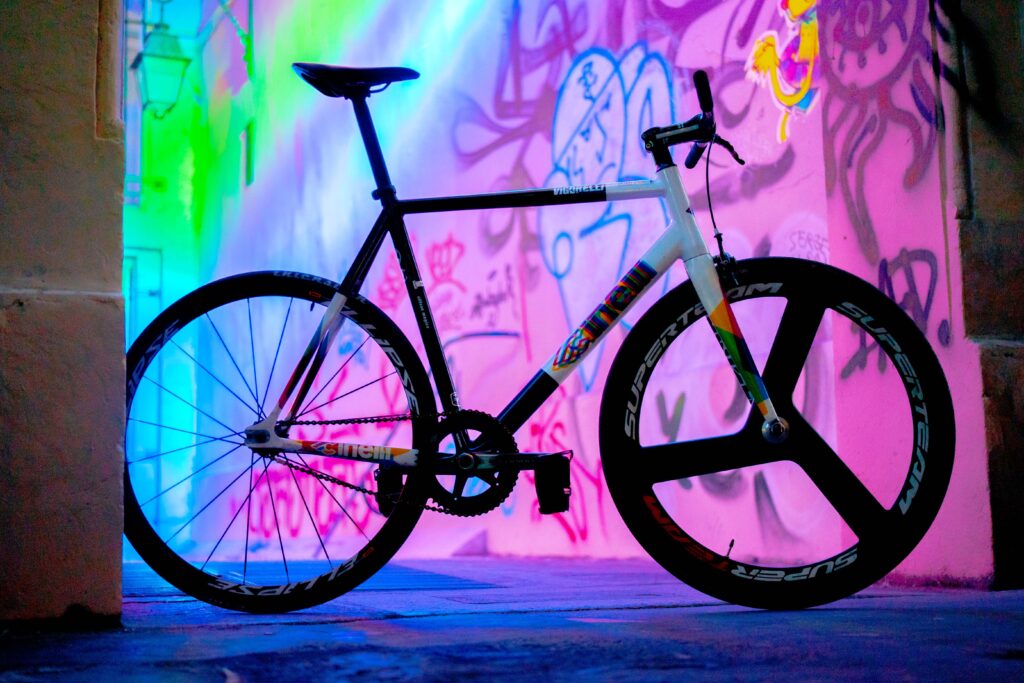 Paul uses his fixed gear as a daily, ridding with @okami.riding on thursdays, or for some straight speed purpose. I must say that the build seems to perfectly fit for this!
Follow @el_fakijoe for more content 🙂