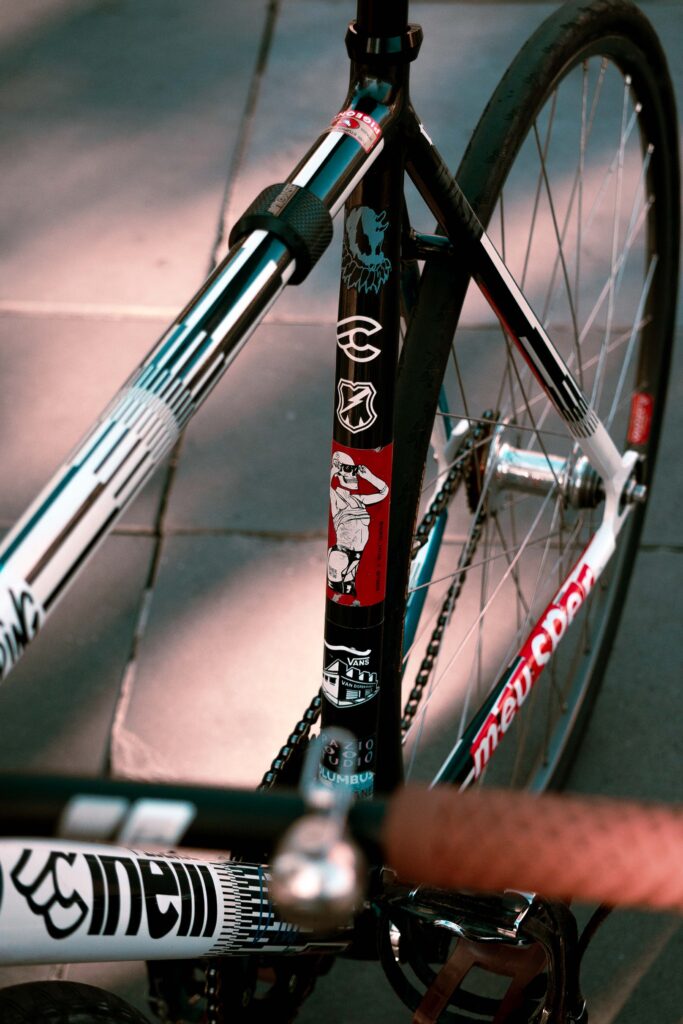 Once upon a time one of the cleanest build in Paris… François' dream build was made delicately through years and we are here now for a review of this unreal Parallax Optical build.
It is a pleasure to see such a great build being ridden, but all the more when used for fixed gear freestyle! Let's break it down without further delay ?
Components
Frameset: Cinelli Mash Parallax Optical Size L
Headset: Chris King dropset headset 2
Rims: Araya super hard anodized
Hubs: Philwood high flange 32h
Spokes: Sapim CX Ray
Tires: Continental 4 Seasons 28mm (front) / Continental Gatorskin 28mm (rear)
Pedals: MKS Urban Platform
Straps: MKS double toe straps + Mash cages
Chainring: Sugino Zen (51T)
Bottom Bracket: Sugino 75 Direct Drive 2
Chain: Izumi Super Toughness 1/8″
Cog: Euro Asia Import Gold medal (18T)
Handlebar: Enve M6 17° Riser
Stem: Thomson x2 17°
Grips: Vans x Cult + Hope bar ends
Seat Post: Thomson Masterpiece 27.2mm
Seat: Specialized Power
Crankset: Sugino 75 Direct Drive 2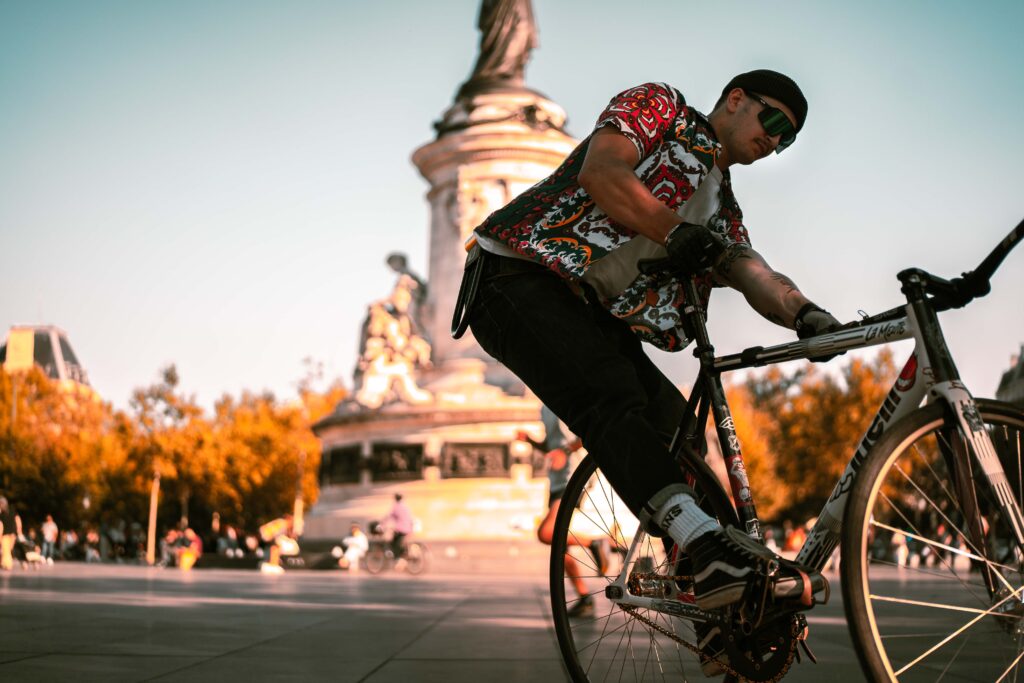 What do you use such a build for?
It's my all-rounder since it's my only bike, I use it to tricks, to bomb the streets, to go to work, so I only invested in good stuff and I am extremely satisfied with it!
Super fun to ride, super responsive, a good replacement for my Histogram which has had its day!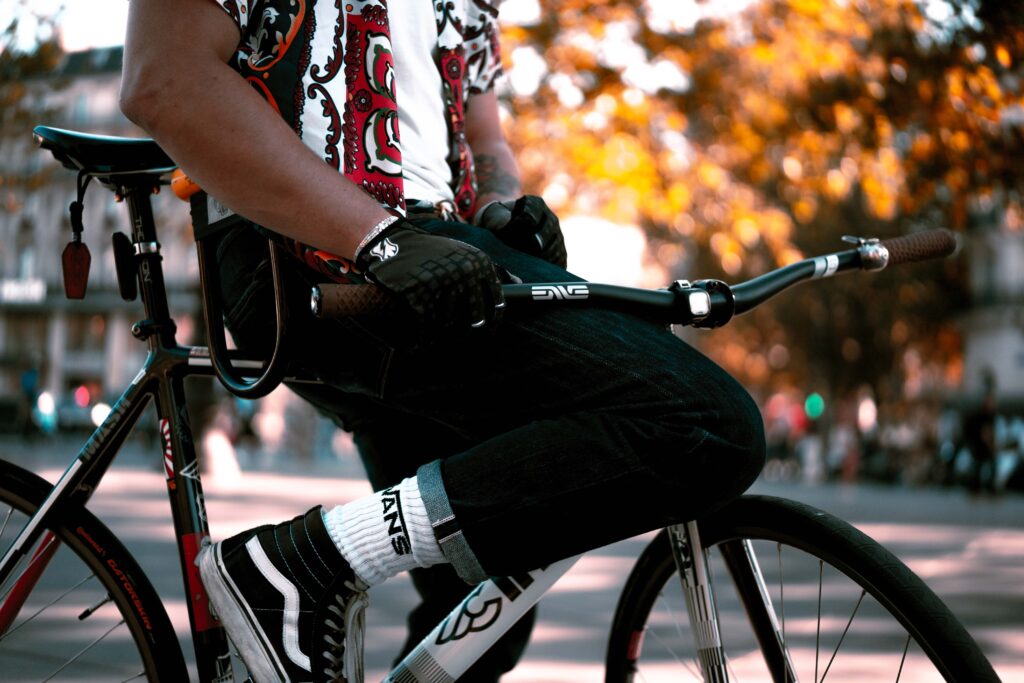 What led you to build such a beast?
This is one of my favorite frames in the Cinelli x Mash collection, I wanted a change of scenery after riding an Histogram for a good 3-4 years.
I use it for anything and everything, and lately I've been really into the flat tricks. It is also super fun in tracklocross even if the wheels are quite thin!
Any favorite trick?
Fish 'n' Chips is the only tricks that goes without fail, and my god it's satisfying! Shredding those thin tires feels so good!
After bike checking Paul's Cinelli Vigorelli Caleido, we came back with François on the miroir d'eau to spread the water around and to define what a "wet fish 'n' chips" is.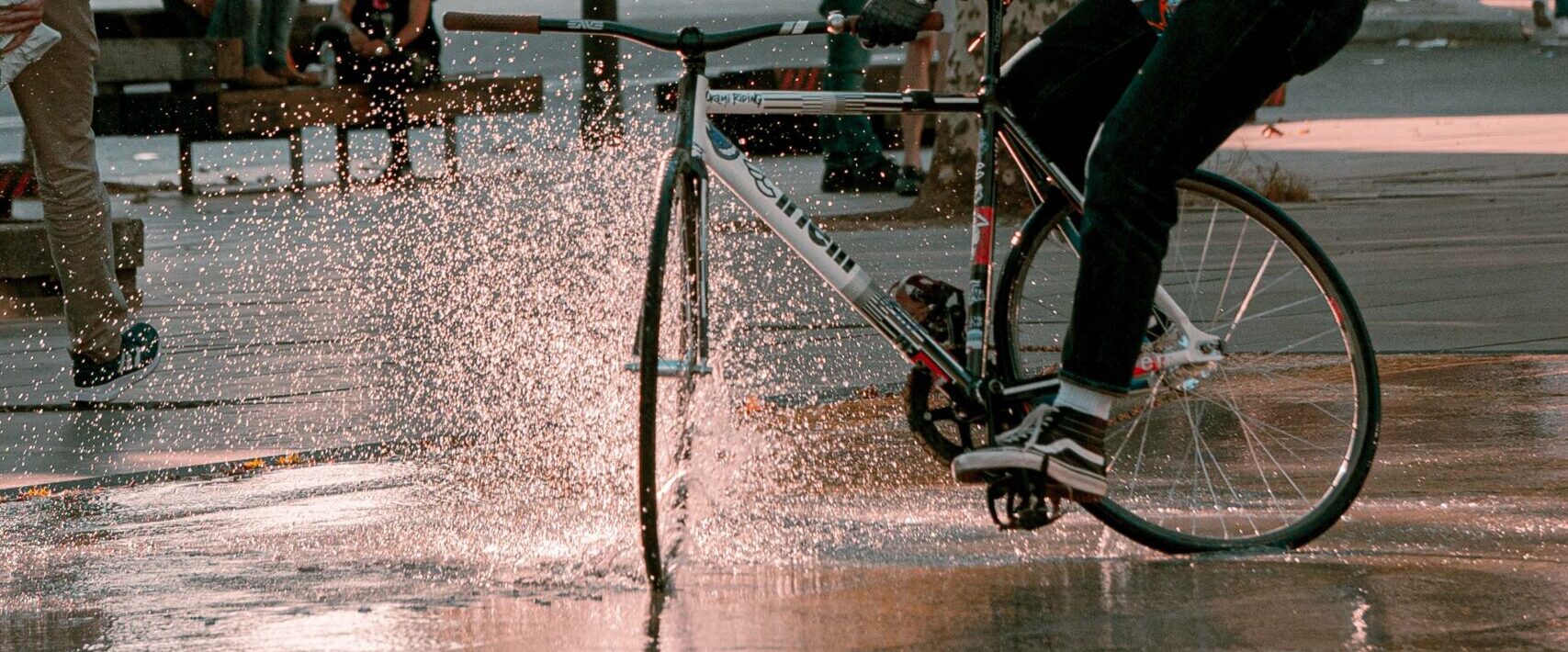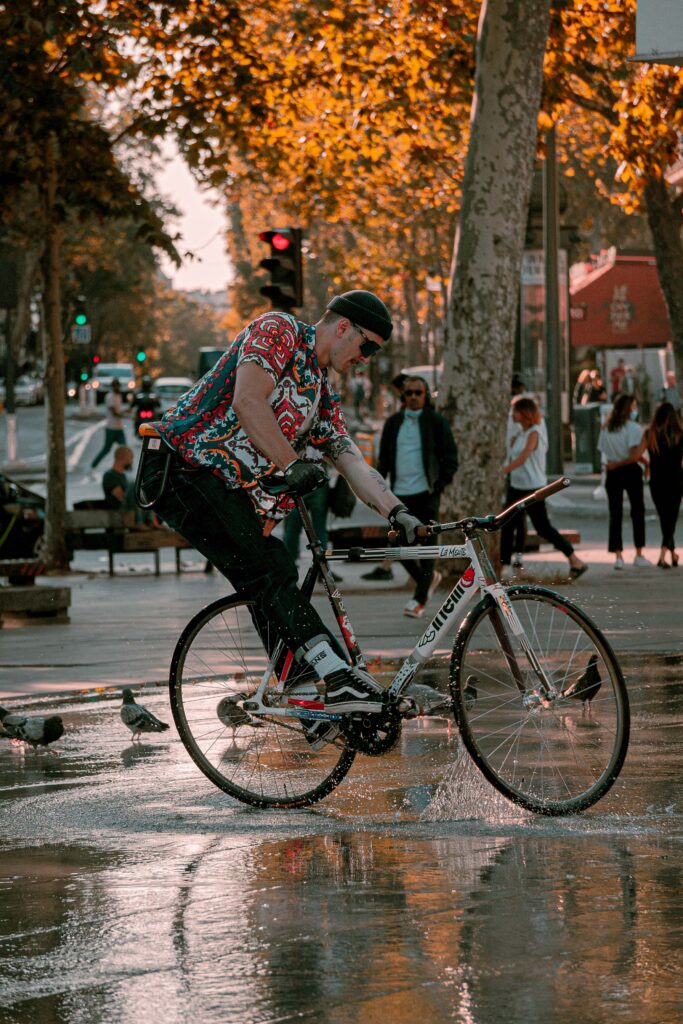 What does the frame geometry brings?
The frame geometry is really nice. It's very nimble. I like how short the wheelbase is – check the back tire clearance.
Any drawbacks?
Perfection has a price indeed. Relatively heavy compared to other fixed gears, it is the price of the solidity, but at the same time the rims which they are ultra light fail me during the landings of tricks a little too brutal.
This is the reason why I intend to change rims for a H+Son Hydra set.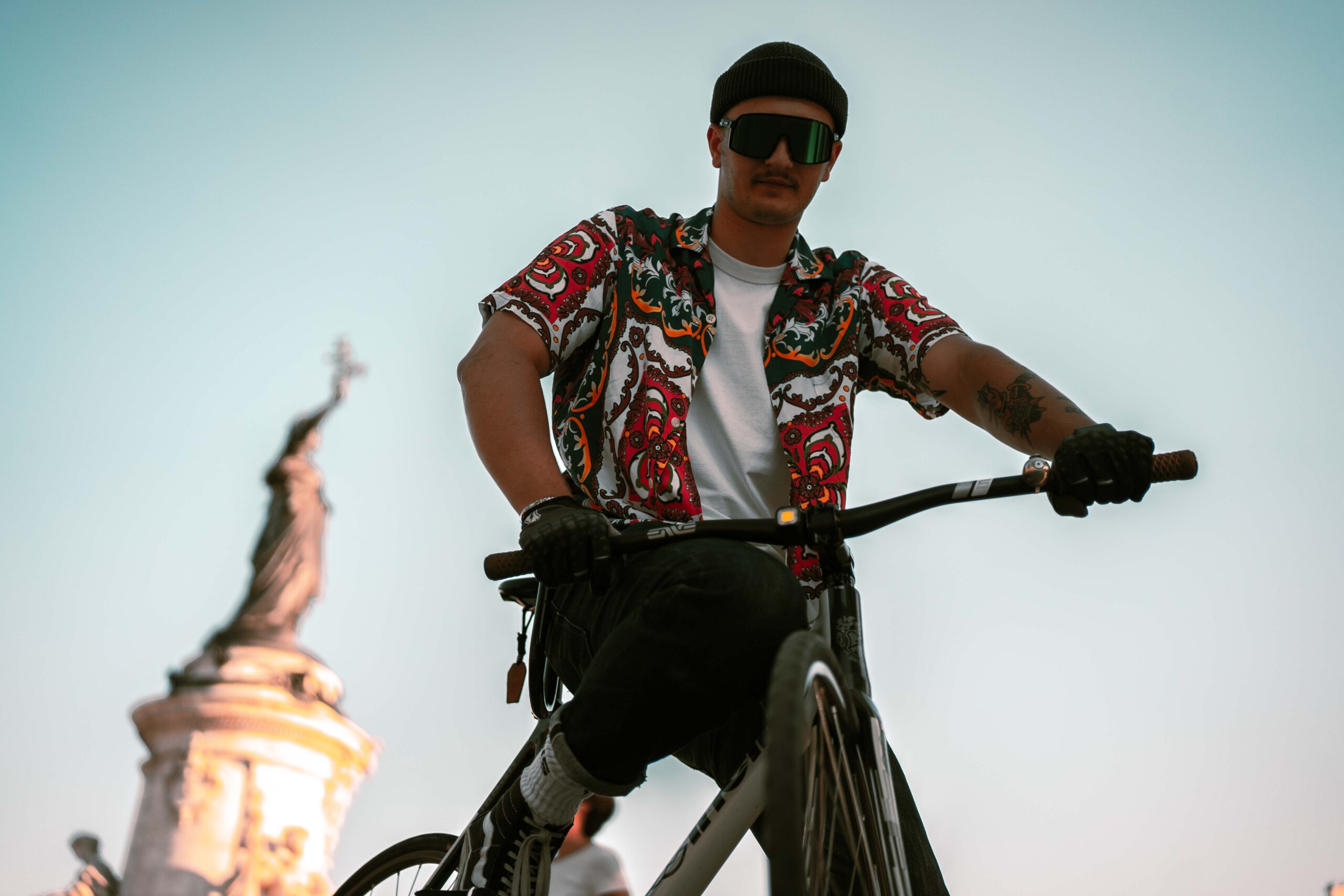 Anything to add?
Thanks for the shooting! It was a pleasure to have a talk about my dear build 🙂
Follow @el_fakijoe for more content 🙂