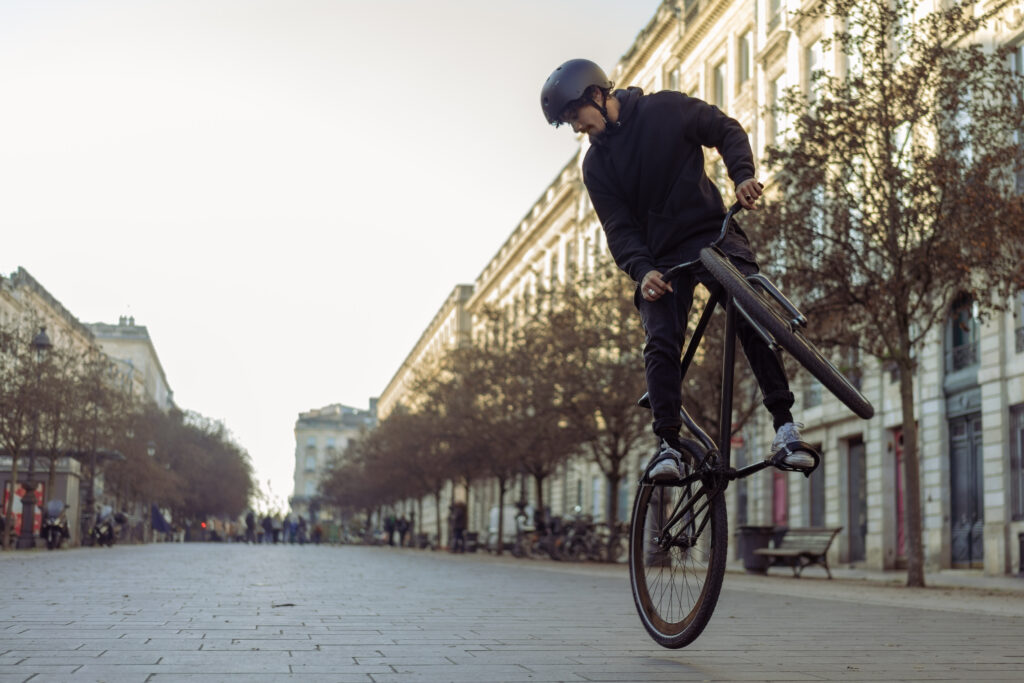 Fixed Gear Freestyle has a future in France. And it stands in 6 letters: I.S.M.A.E.L.
A few months ago, I met Ismael at an Okami Riding while we were about to go for the ride. He came to me with a gray Santafixie Raval and told me he wanted to do tricks out of it, which surprised me: it's very rare to meet people that want to trick out of a fixed gear bike here in France.
The second time was the one. Ismael had bought the FGFS I had my eyes on on leboncoin.fr, the one we are presenting here.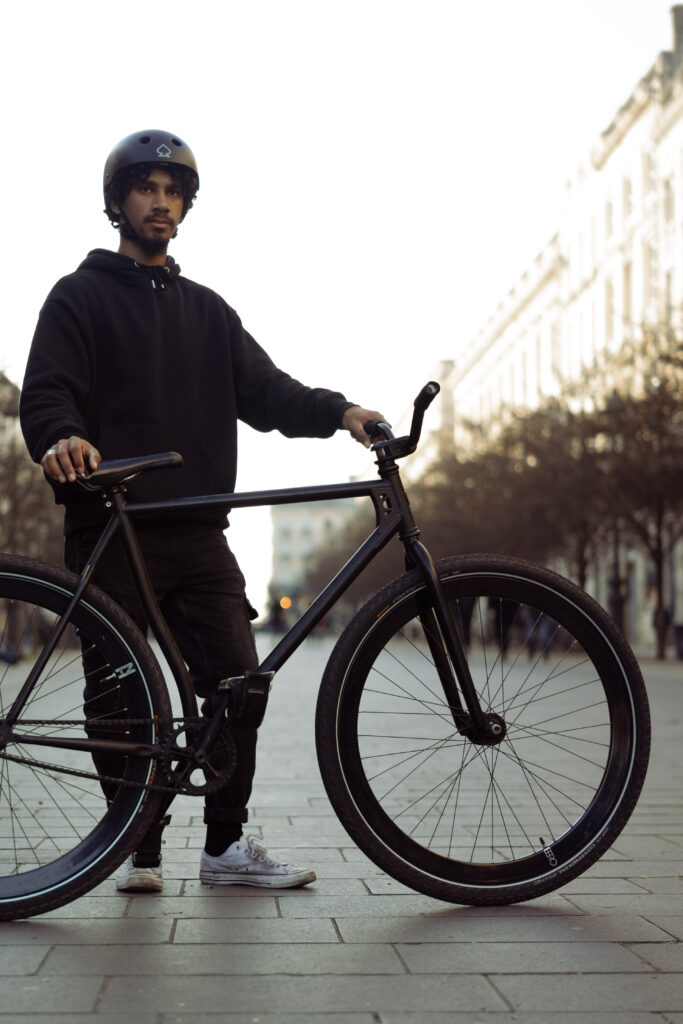 Ismael has the mentality of the soccer freestyle champion he was. It's the only rational element of that could explain how his bike control and freestyle level just went 'stonks' in less than 7 months.
Ismael has this agressive style of riding that makes you throw the bar like mad. In less than a few months he also keo spins, gaps, rides fakie… and has definitely made a name in that constantly growing french fixie freestyle world.
Components
Frame
Leader Shadow
Wheelset
H+Son Eero
Tires
Continental Contact Plus (Front)
Continental City Ride (Rear)
700×47c, ETRTO : 47-622, 28×1,75
Crankset
Profile 35T
Handlebar
MX Fairdale 4″ Rise
(Old: GUSSET Open Prison)
Seat Tube
Thomson

Pedals
Shadow
CHAIN
KMC Black
FORK
Leader Ripper
HUBS
Profile Racing
Spokes
Sapin Black


Cog
N/A
Stem
BMX Odyssey Elementary V3

SEAT
BLB Suede Brown
(Old: N/A)
Straps
Fyxation
Headset
Chris King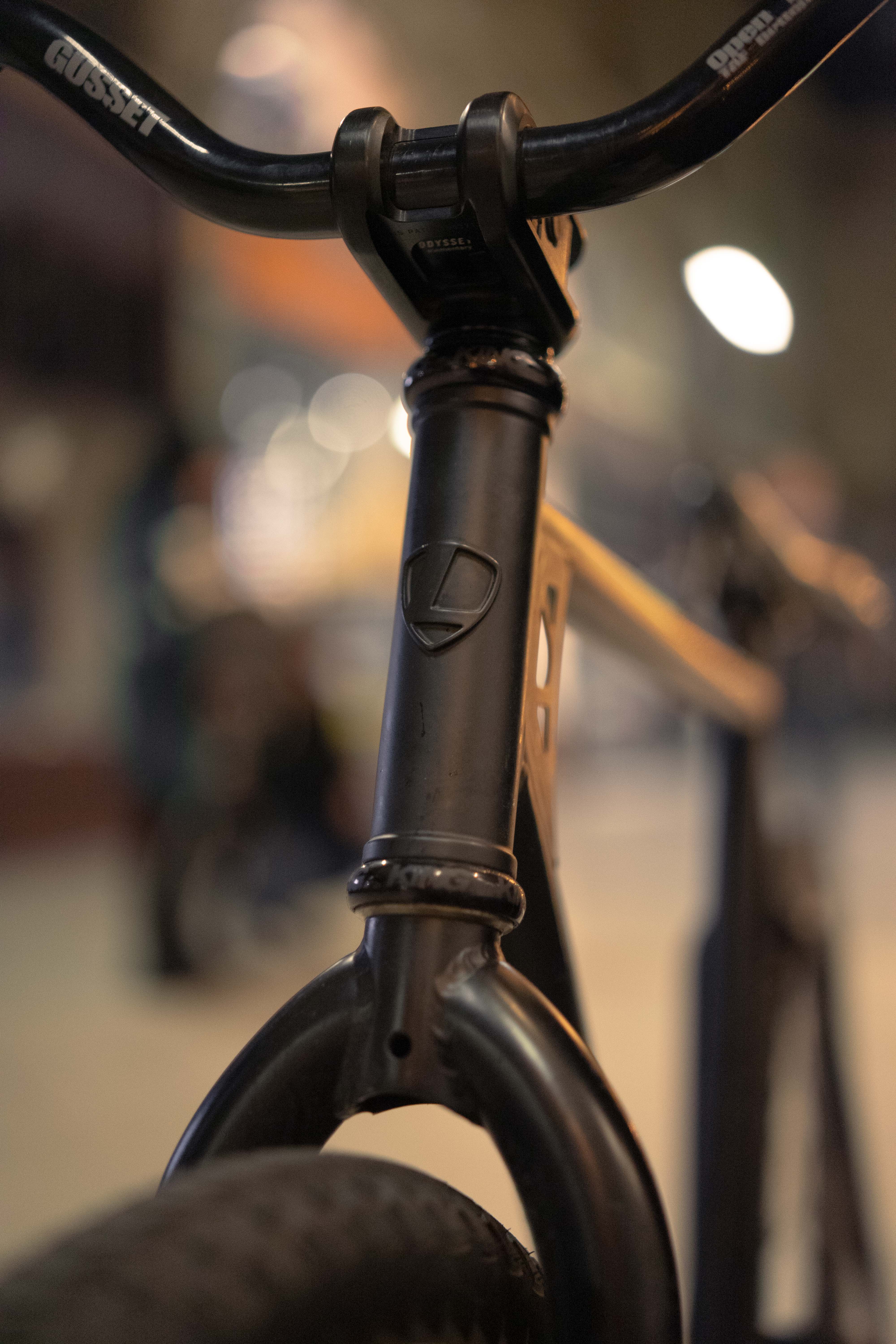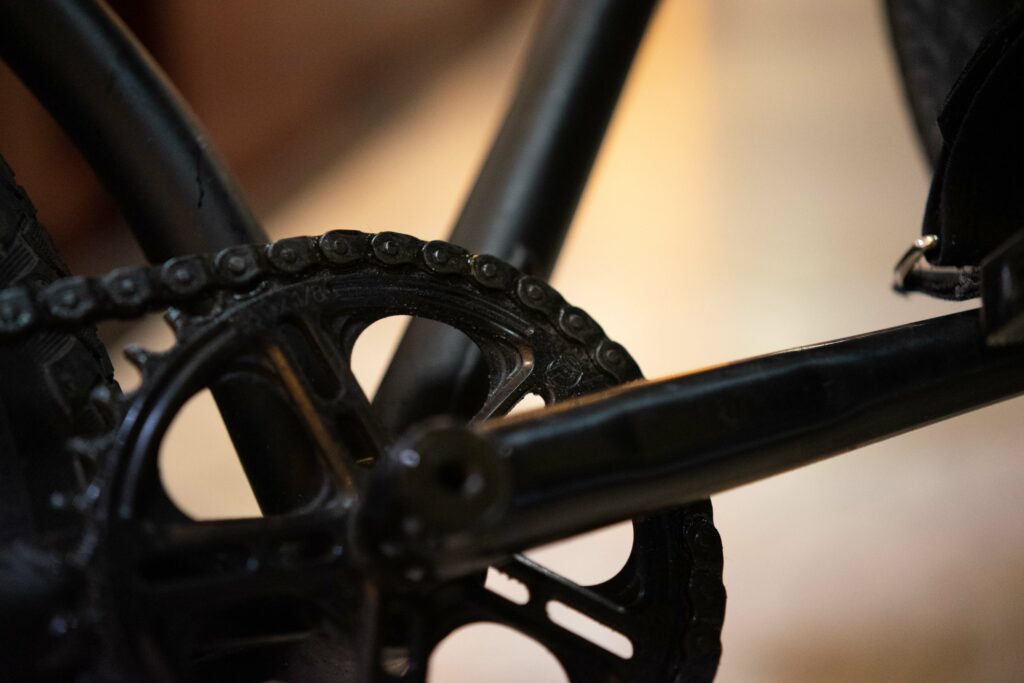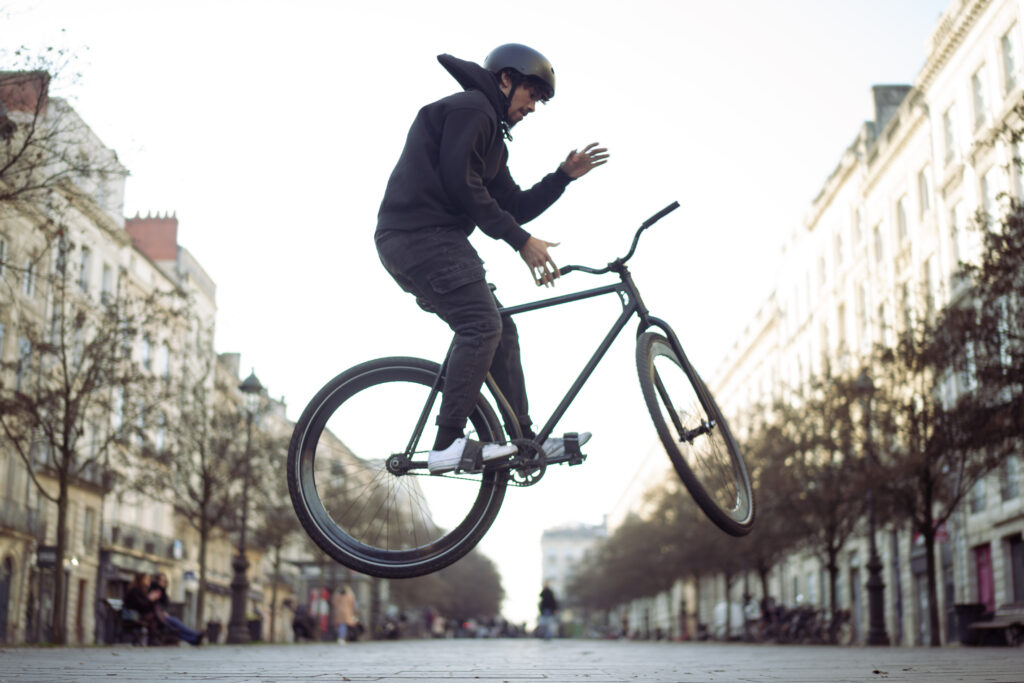 A Leader Shadow is rare, even in the US. How did you get one in France?
I had the chance to find it ready to go on leboncoin, already built! I was searching for an FGFS bike strong enough to beat the sh** out of it : gapping stair sets, bunny hopping around without breaking it.
No problem for Ismael to throw high end barspins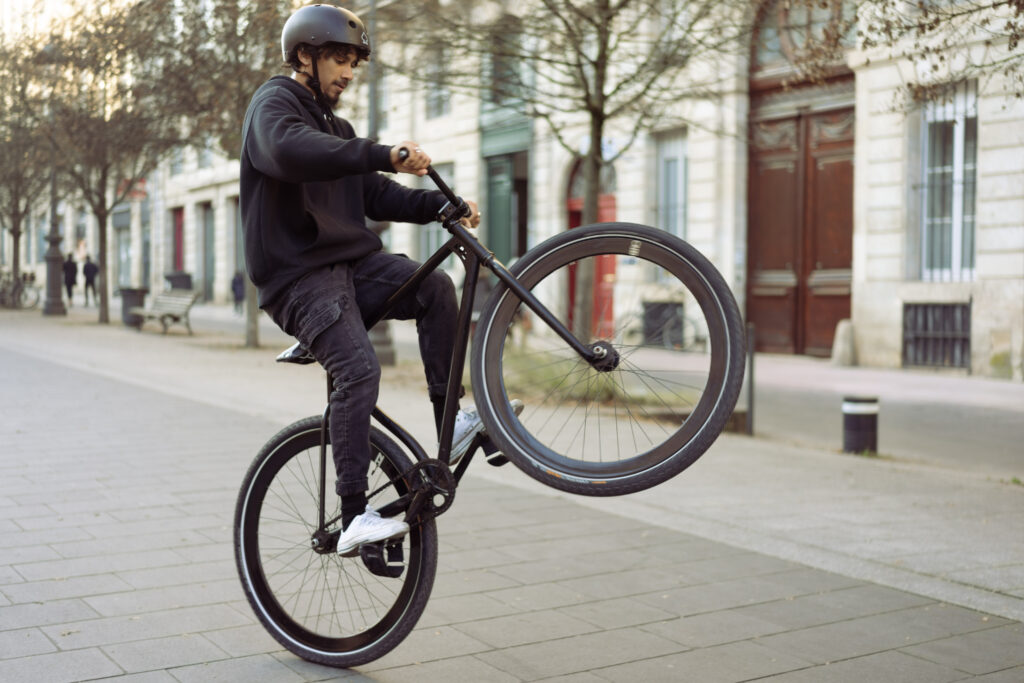 What is the usage range of your bike?
It's a do-it-all bike. With that seamless trick track geometry, I ride every morning to the univeristy (wheelie style obviously), I gap what I find (platforms, stair sets…), and ride a lot flat. Sometimes, I go the "street" side of the skatepark here, in Bordeaux.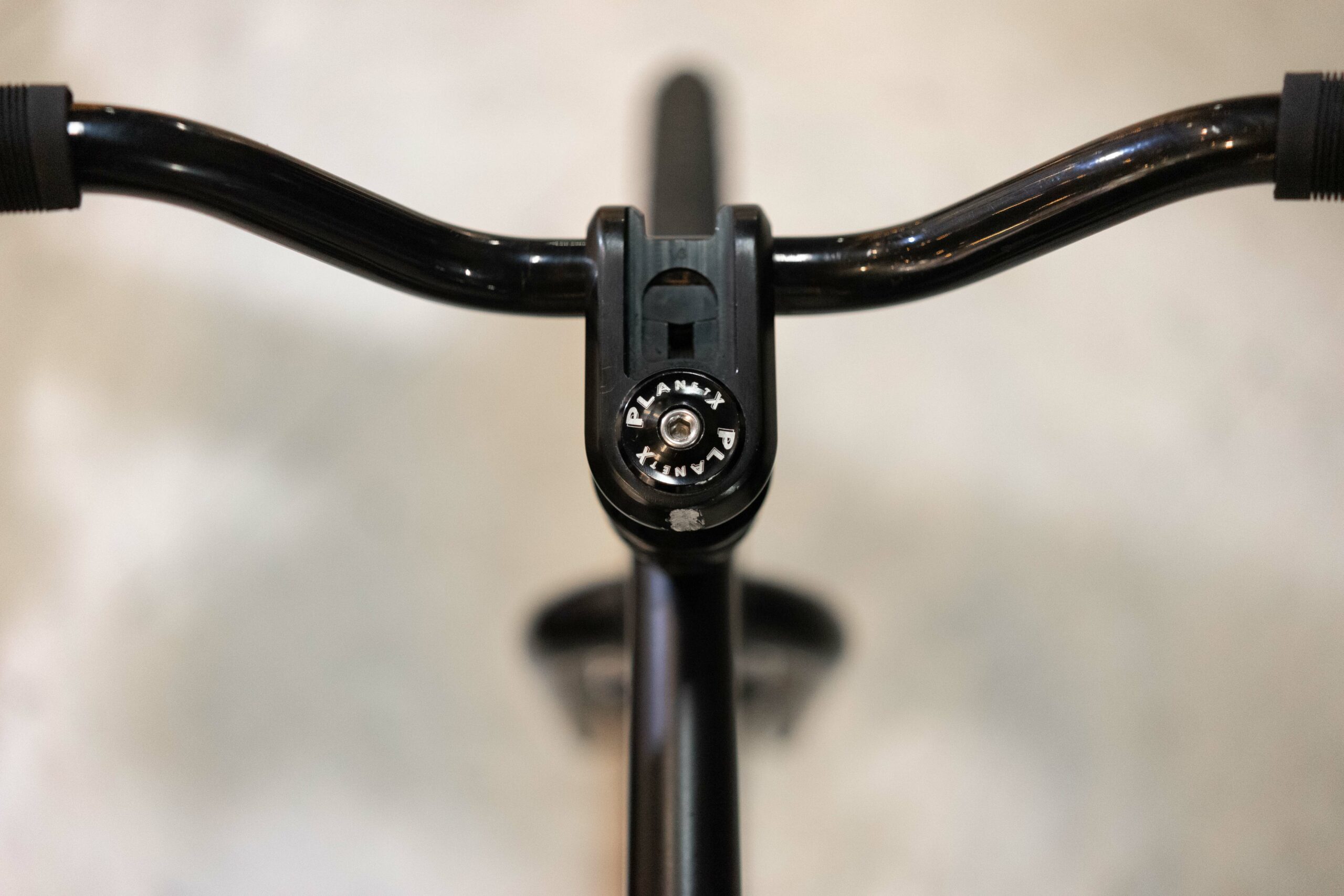 Any favorite trick?
The most enjoyable tricks to do with my Leader are the tricks coupled with a bunny hop (those most inspired or common to FGFS and BMX: the 180, the bunny hop barspins, the 180 barspins, 360 taps, rollbacks/backlashes etc.) Why? The frame of this bike is slightly inclined towards the back, which allows you to take a good impulse to launch your jump, and the large tires (700×47c at the front and at the rear) allow shock absorption. , which allows you to avoid (if you use the right technique for the trick in question of course) destroying either your bike or your wrists on an impact following for example a 180 from the top of a stair set
The geometry of my frame allows me to use it in a very all-purpose way: I can mistreat it with big jumps, a lot of impacts and throw big tricks from heights, but the bike is in at the same time sufficiently straight to be absolutely comfortable. Moreover, the frame is versatile enough to allow me to do tricks more focused on the trick track side of fixie freestyle (fish and chips, super sliders, keo spins, one-hand/no hand wheelies, stem wheelies, frame wheelies , tire wheelies, rim wheelies etc).
But one of the biggest advantages offered by this frame is the famous barspin clearance, absent from almost all track bikes currently on the market.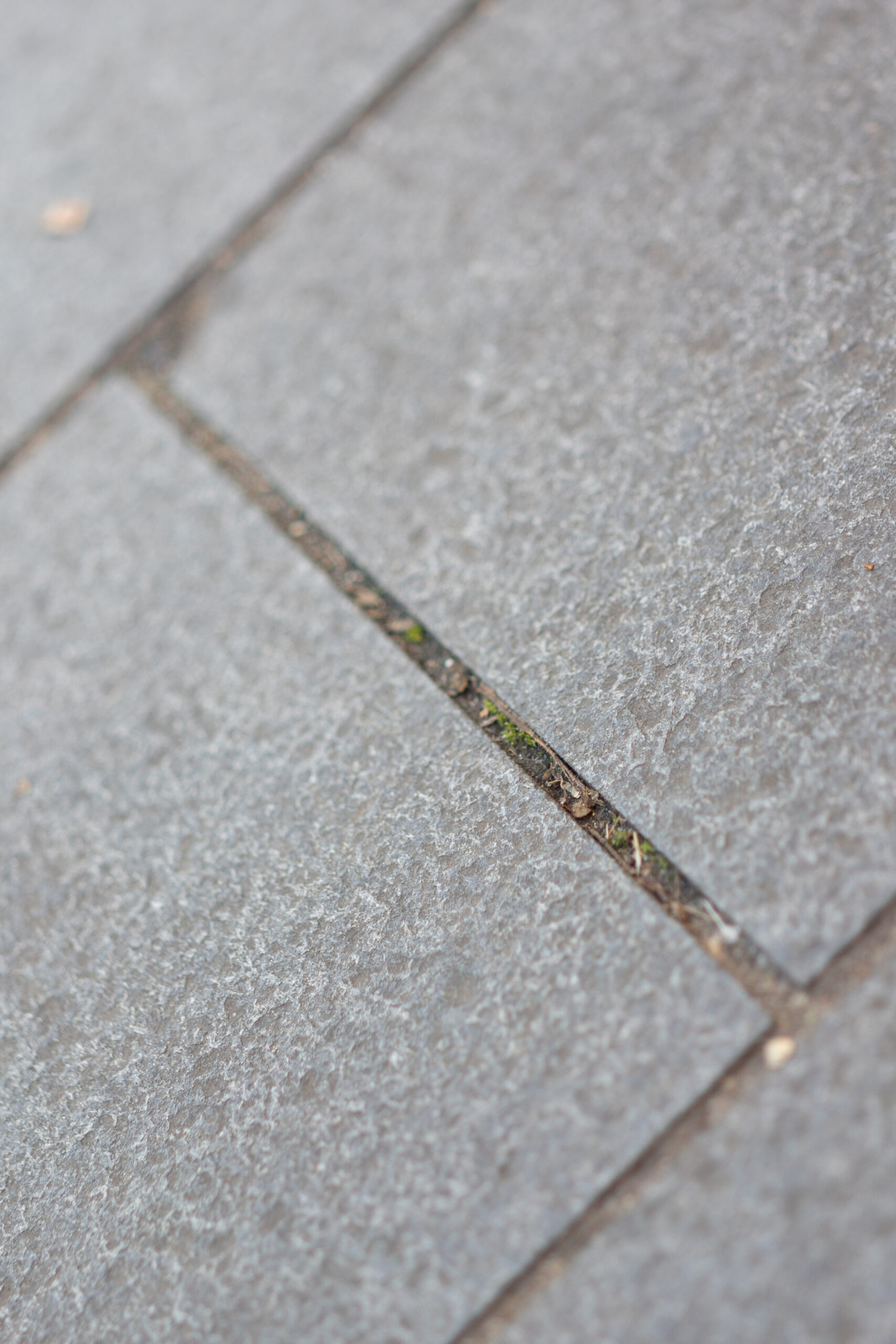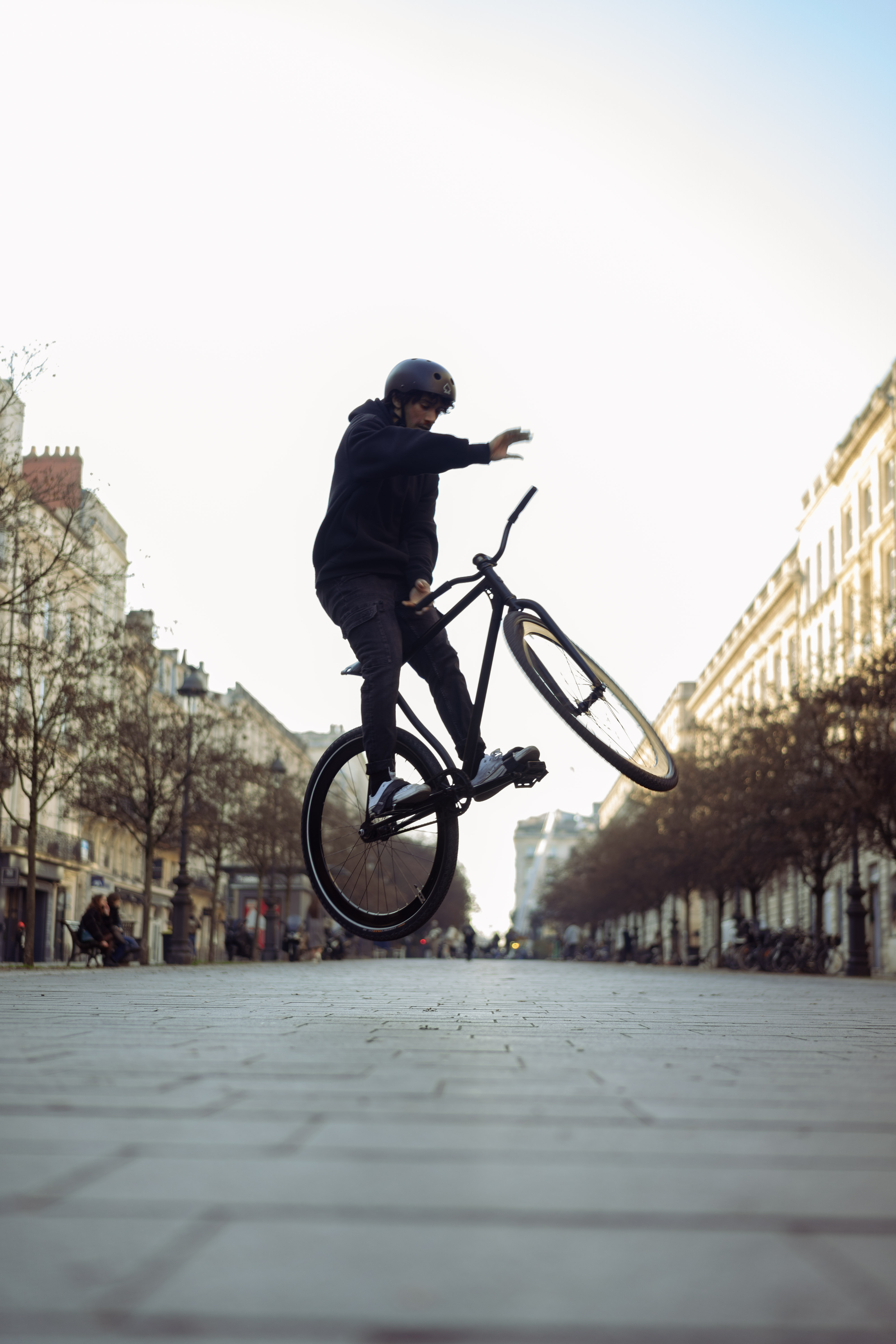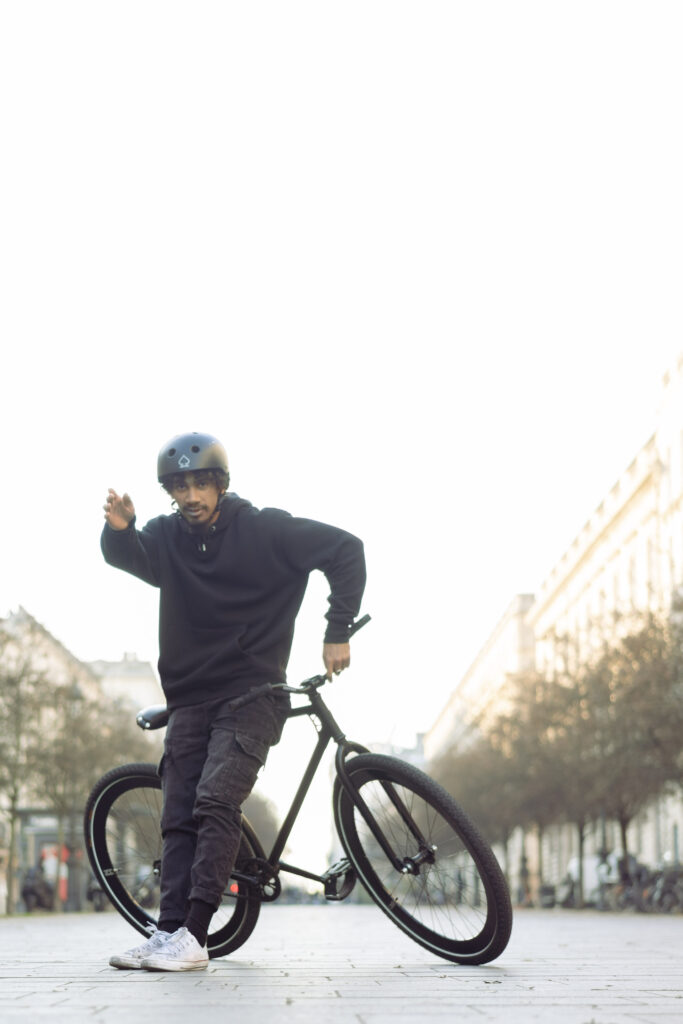 Any drawbacks?
Frankly, this bike is perfect for me, but if I absolutely had to nitpick, I would say that the frame could lean back more to have more space for my bunny hops.
It's not really a fault in itself, but since I found this complete bike on leboncoin.fr, I hadn't chosen the size of the frame, which was adapted to the previous owner, much taller than me.
If I had assembled the bike myself, I would have taken a frame one size down, and I think that would have really changed a lot of things: I could have bunnyhop even higher very easily and the bike would have been even more nervous and fast in rotations. That said, even if too big for me, this bike is excellent in every way and its size never really restricted me.
However, progressing, this aspect could encourage me to take a new bike, this time a pure FGFS, so as not to be disturbed by the frame and the saddle when I perform a big bunnyhop
You can follow Ismael on Instagram to see his astonishing FGFS style, or follow me @el_fakijoe.