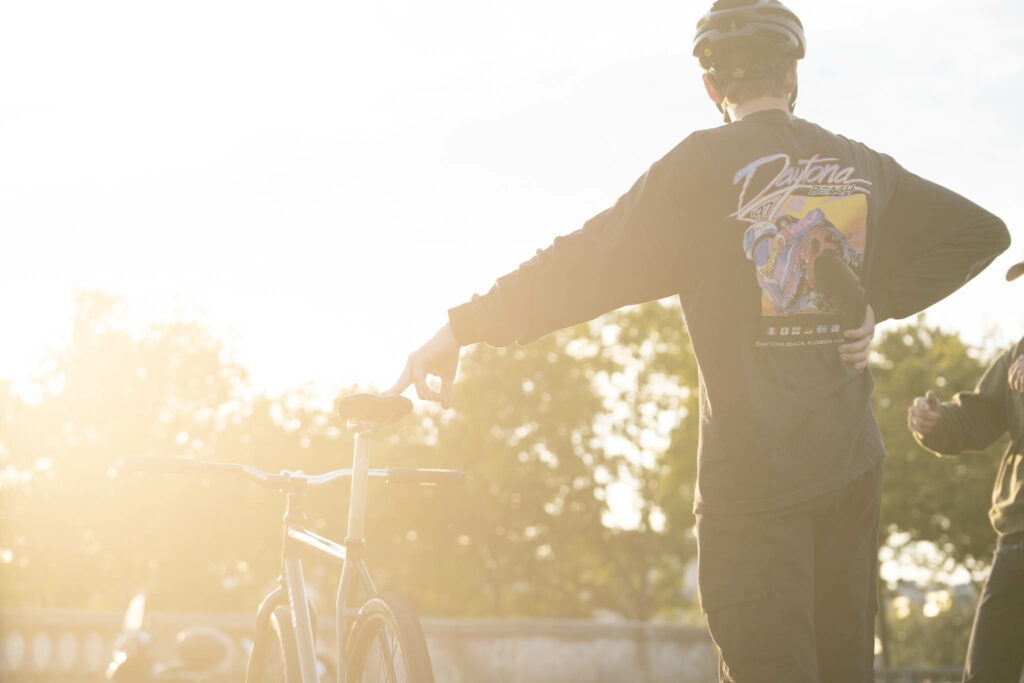 While traveling around Europe, Jackson Radshaw came to France to see how the scene was going here. No surprisingly, he found Jakub aka @fixie_transformer in Grenoble and then came to Paris, where I met him with @deythos.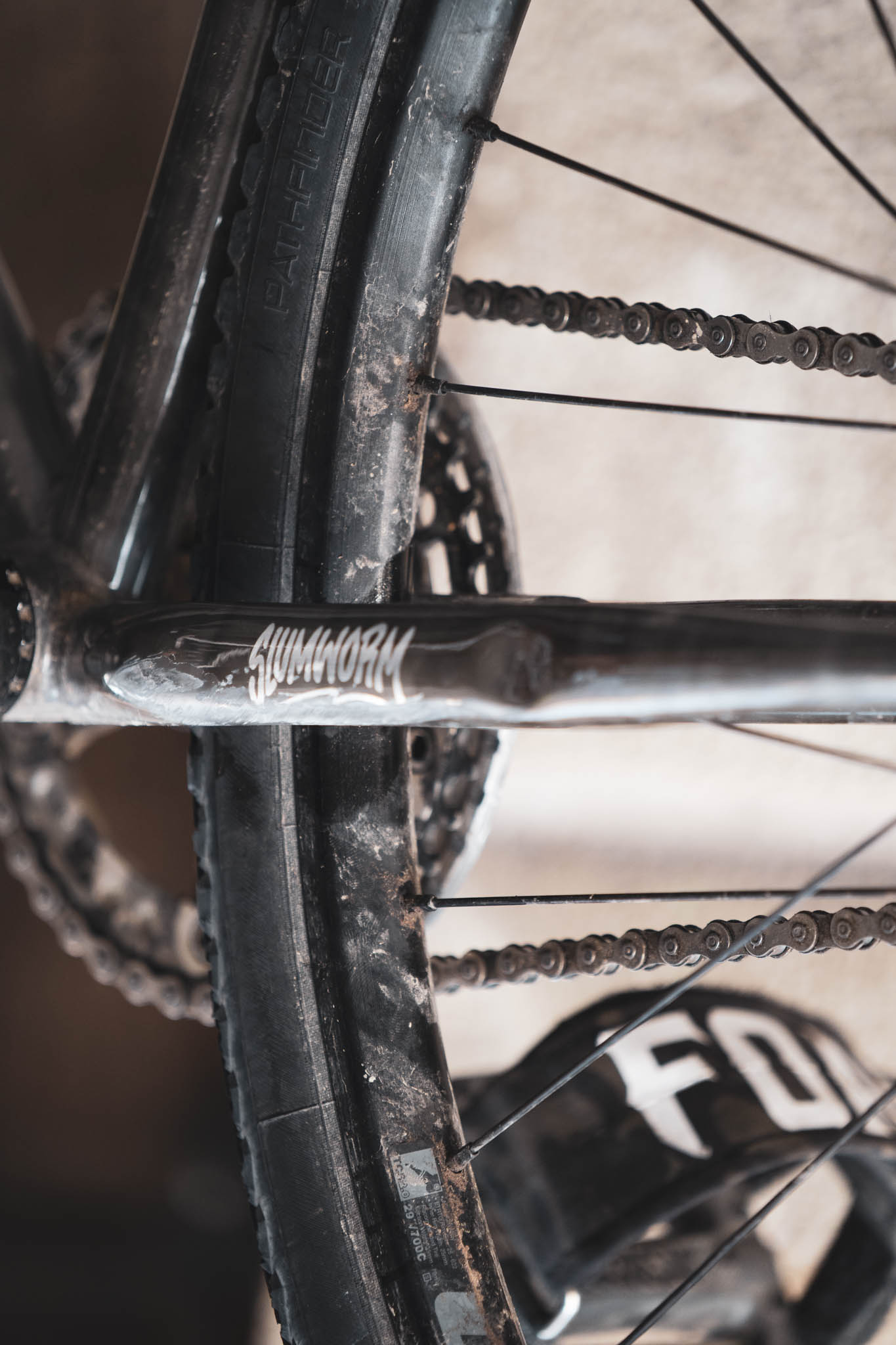 Fixed gear people are everything but boring: they have that common interest into biking with a certain spice of what you can't explain about riding fixed gear : everyone feels it the same, but in a different way.
Meeting Jackson was like adding a colour to the palette. With his experience of founding the FOAD gang, riding FGFS (Fixed Gear Freestyle) for a while now, it was an honour to talk and trick with him.
Jackson got a new frame a few weeks ago, and got it built in a way no one else would. I could tell you a thousand things cool about this nice guy, but let's move to the bike check. The Mash Reyes bike check. 🙂
Components
Frame
MASH Reyes Steel Phosphate Frame
RIMS
WTB iTough
Tires
38c Panaracer Gravel King
(Front)
38c Specialized Pathfinder
(Rear)
Crankset
Profile BMX Cranks (160mm)

Handlebar
Pro Taper (with Mike Hoder grips)
Pedals
BSD Safari
CHAIN
Odyssey Bluebird Chain
BOTTOM BRACKET
Profile BMX
FORK
MASH Reyes Steel Phosphate Fork
HUBS
Level Components
Spokes
Sapim Black




CHAINRING
Profile BMX Spider w/ AARN 43 tooth ring + Sugino 75 Bashguard
Stem
Thomson 70mm
SEAT
WTB Volt
Straps
YNOT
Headset
N/A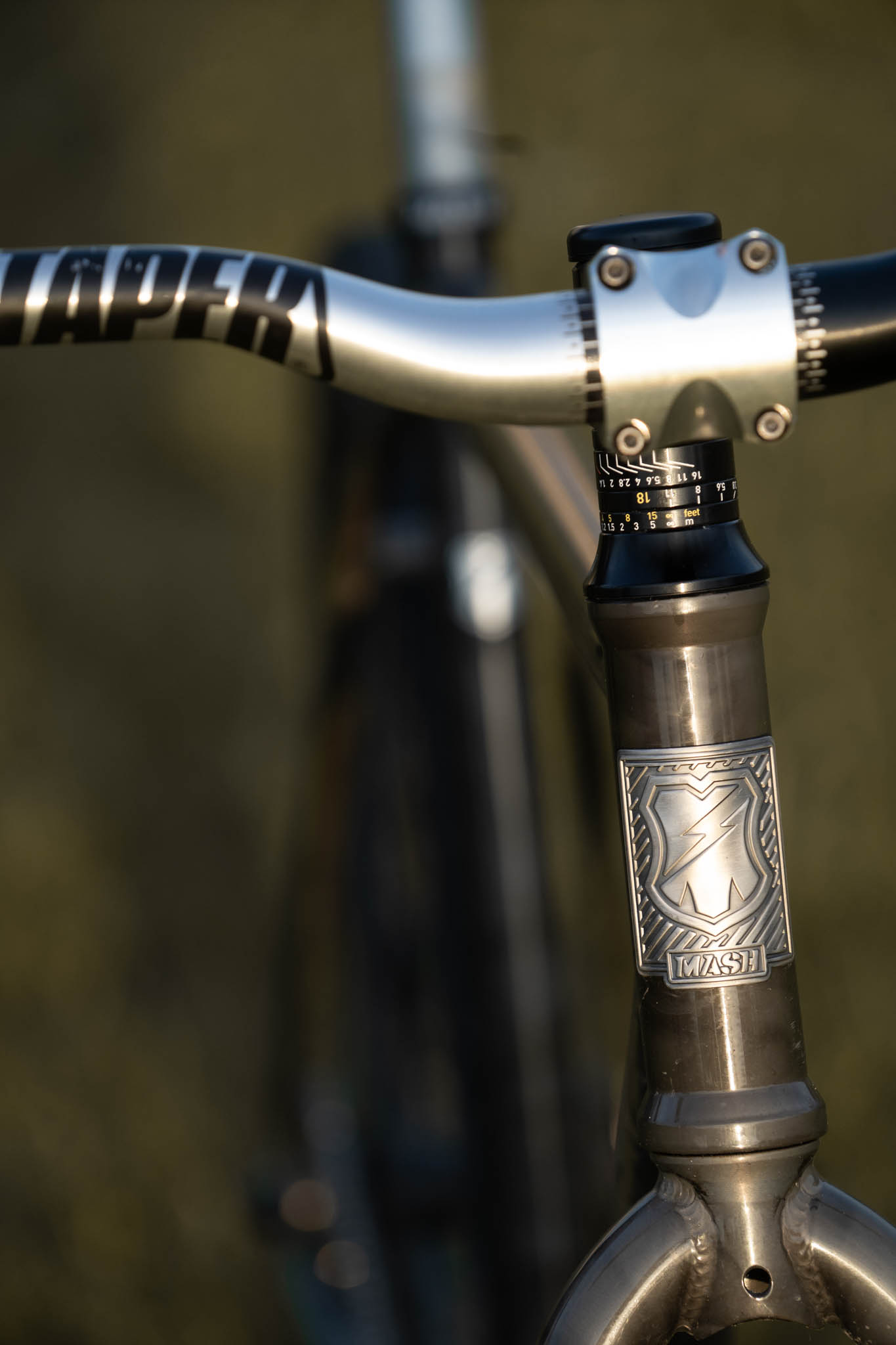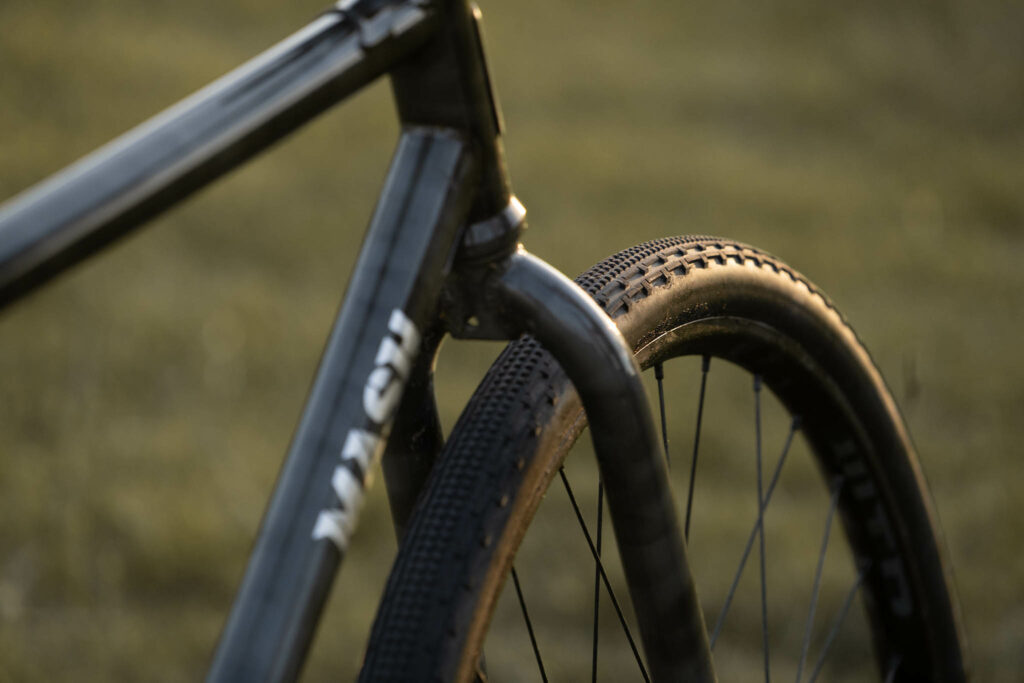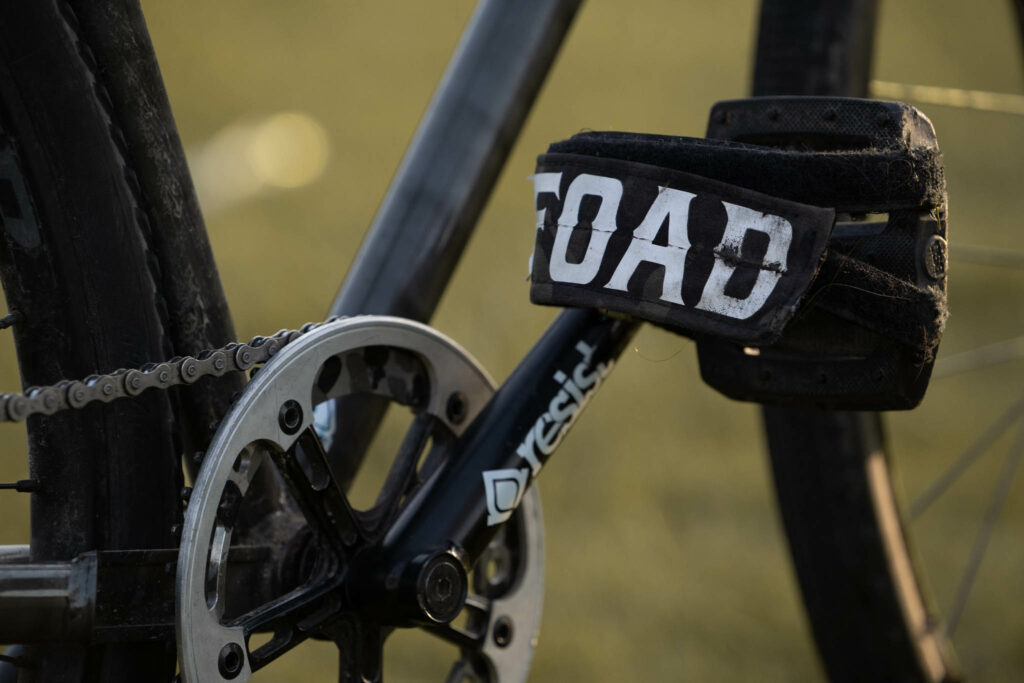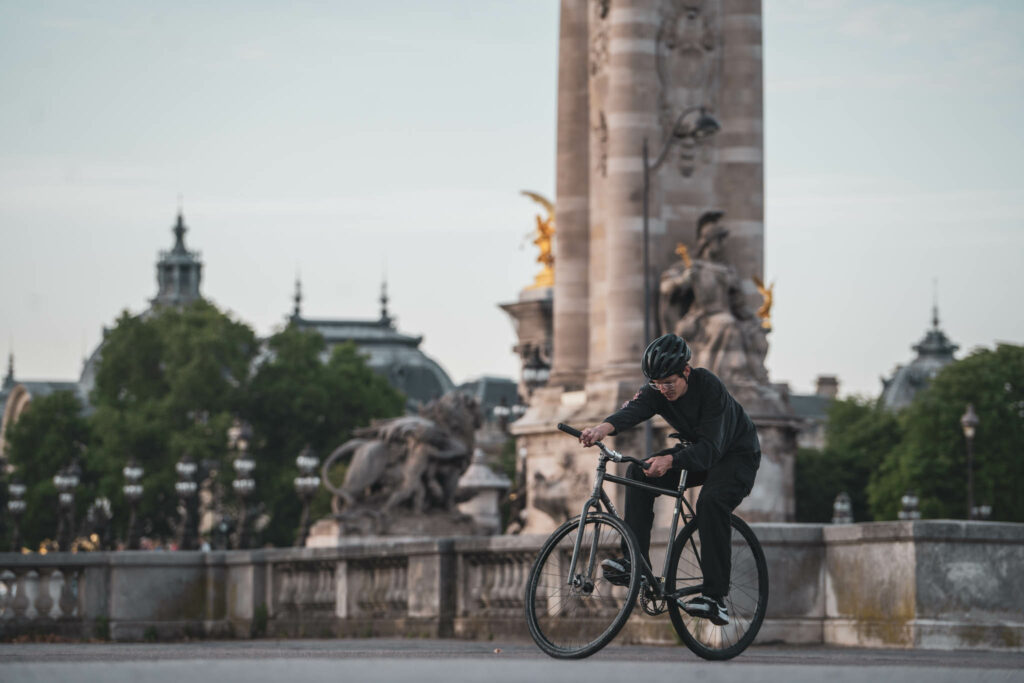 Freestyle session @ Les Invalides, Paris
The second day we met after work and went to the Esplanade des Invalides. Here are a few pics of Jackson around the Napoléon III bridge and stuff.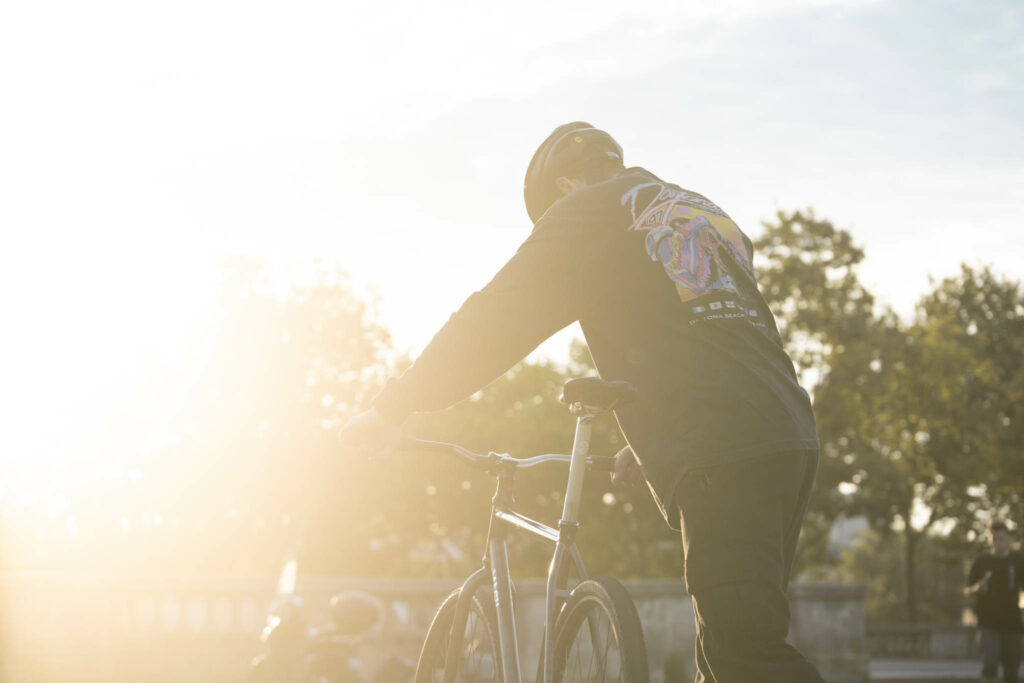 Warm golden hour
Golden hour creates a really fancy contrast on the tubes and components, especially revealing that handsomely sober paint job.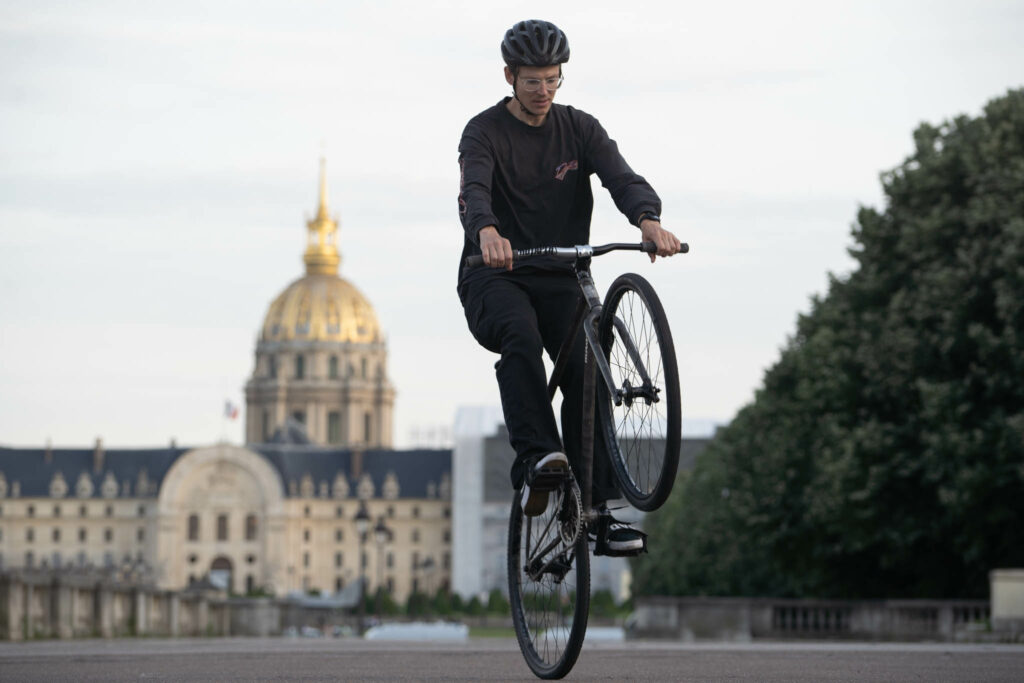 What do you use such a build for?
I wanted to build a do-it-all bike that could handle tricks but also maintained a traditional fixed gear geometry.
I do trick riding mostly with it, but sometimes I will ride somewhere with my girlfriend to see a movie or play Pokemon.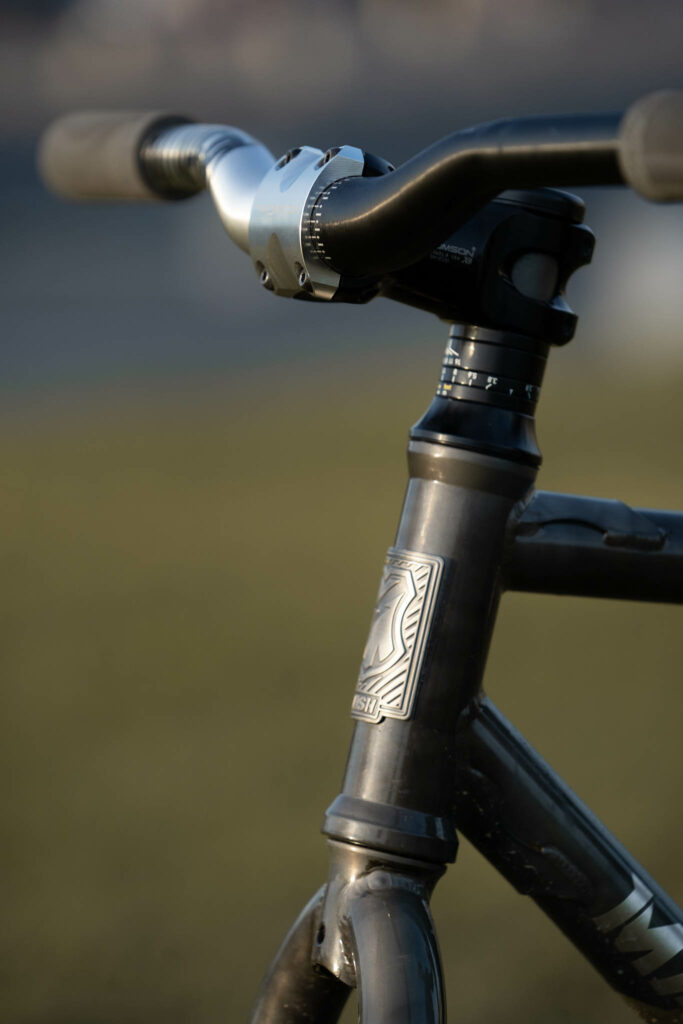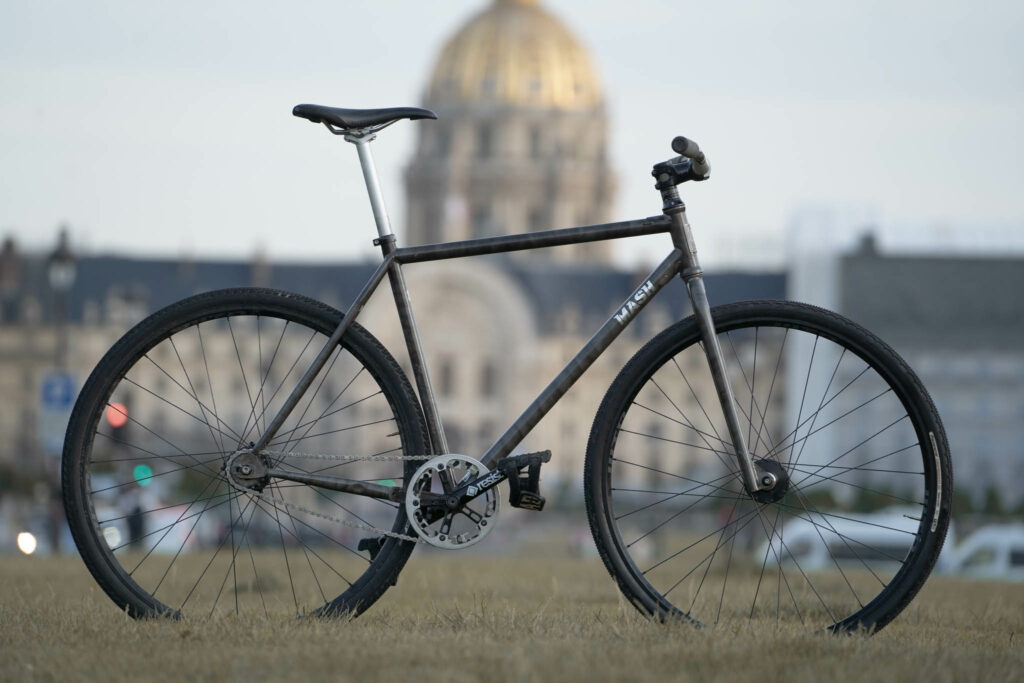 What makes it special?
It is great bike for any kind of ride. It's solid for tricks and getting around town. I like having shorter cranks for doing barspins.
Any favorite trick?
For me I really like to incorporate "spots", things from the natural environment. Flatground tricks are okay, but I'm not very good* at them and they get boring to me sometimes.
* below is the actual Jackson's definition of "not being very good at flat tricks"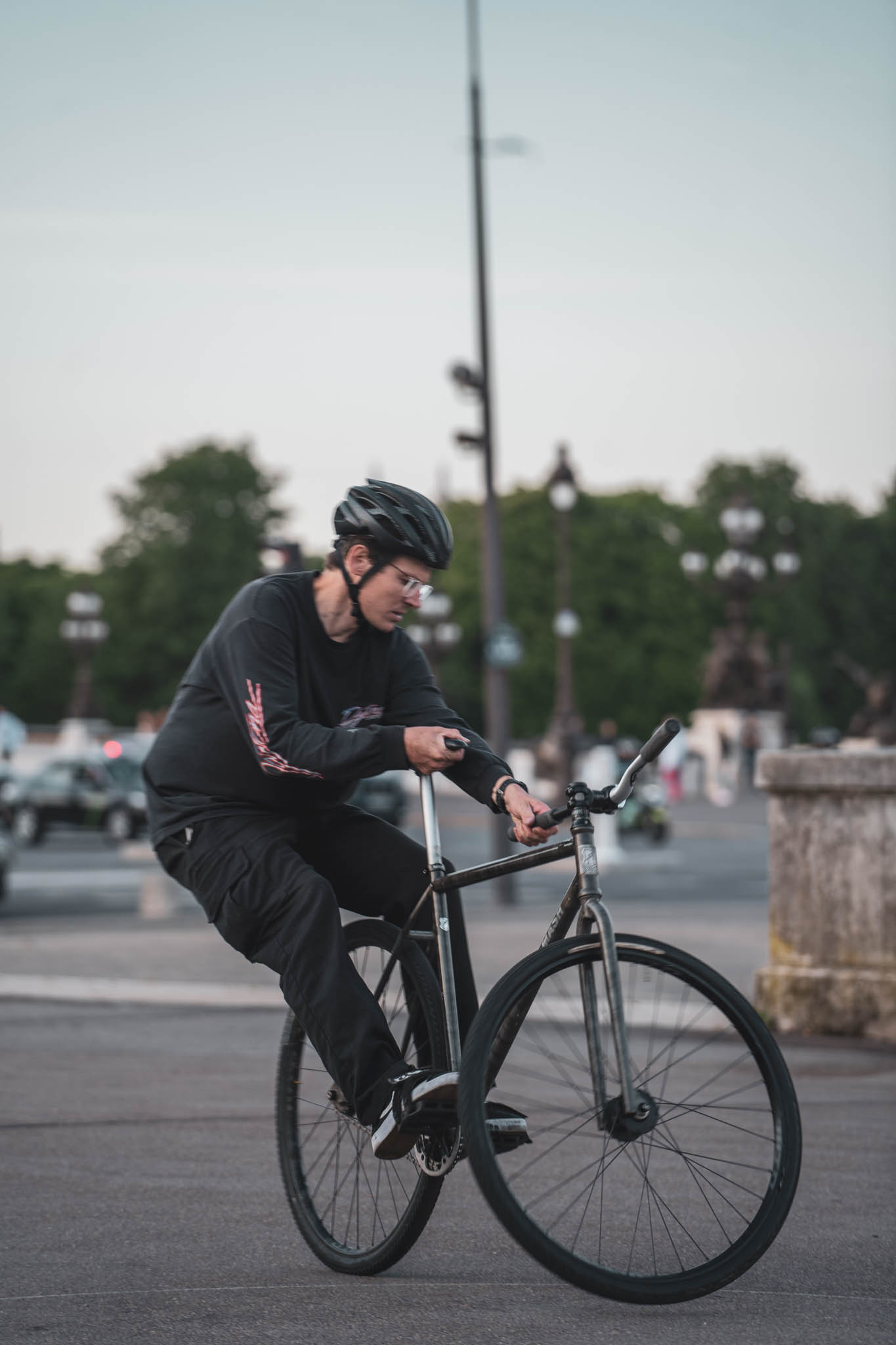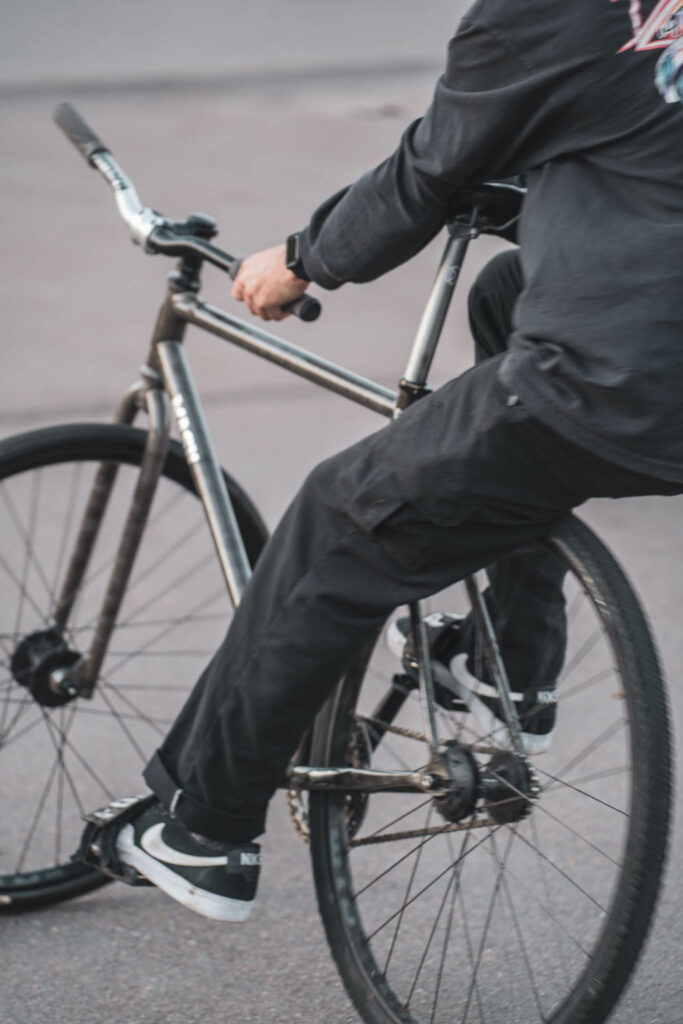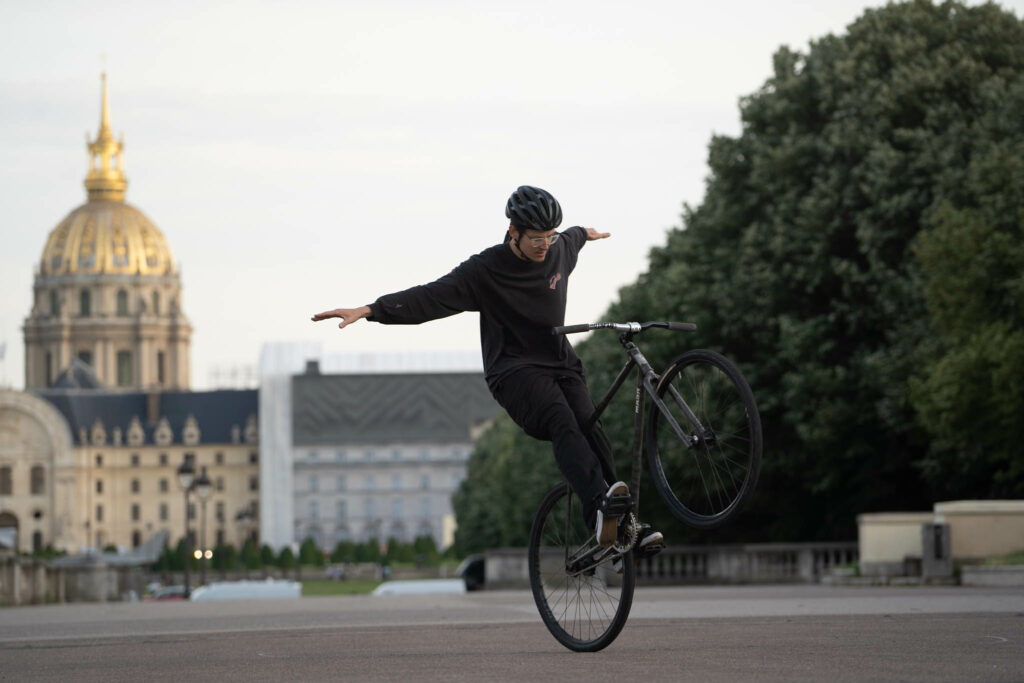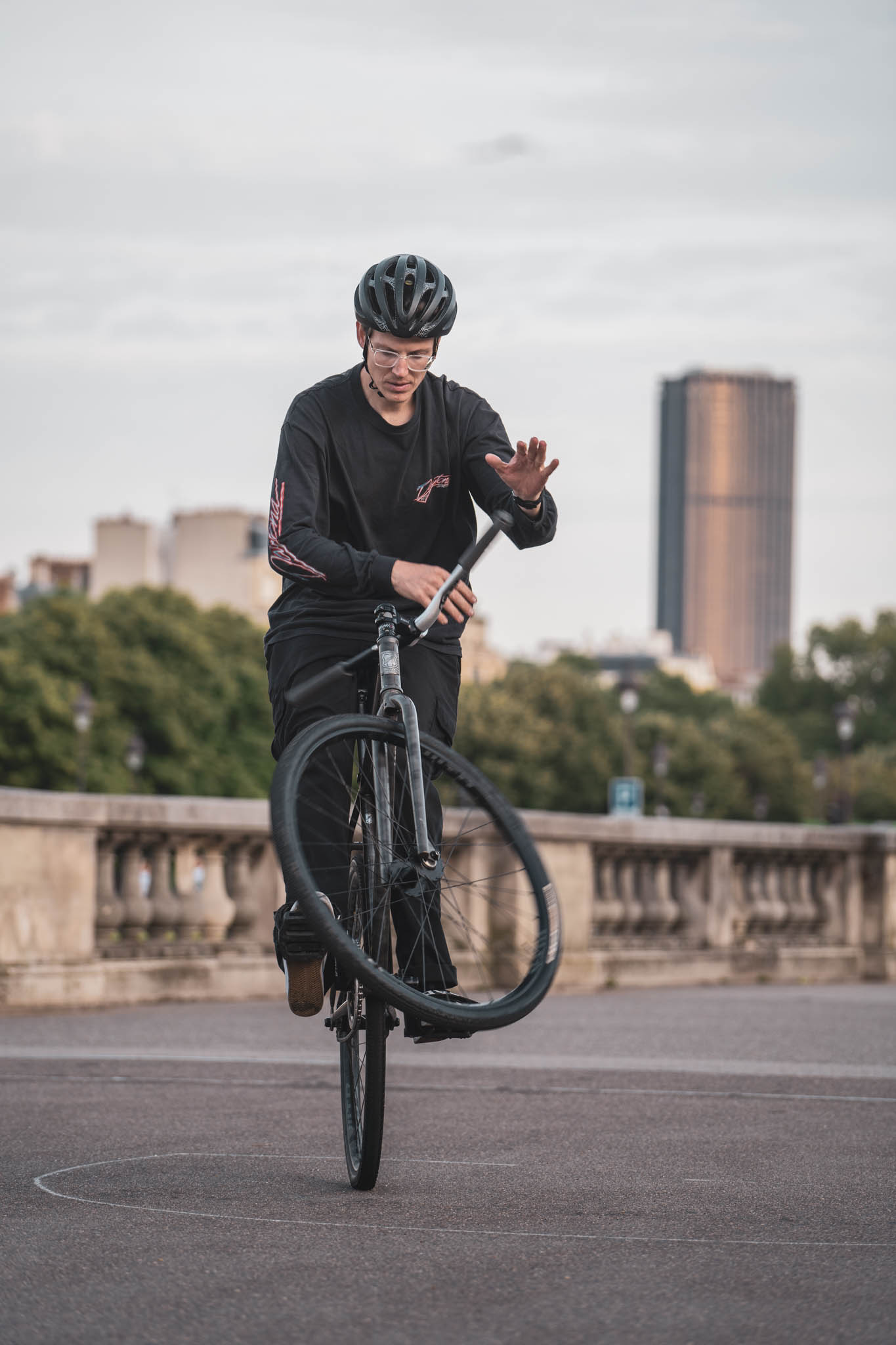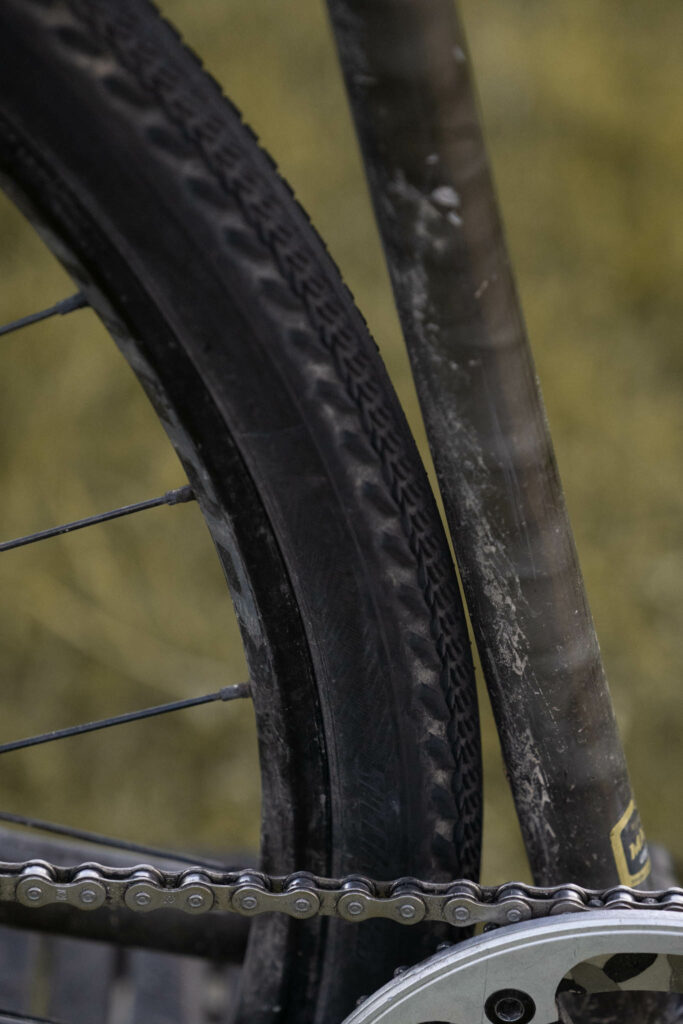 What does the frame geometry brings?
The frame geometry is really nice. It's very nimble. I like how short the wheelbase is – check the back tire clearance.
I really like the drivetrain of this bike. It's really unique and works very well for what I am trying to do.
Any drawbacks?
I did a 48km ride in the mountains, we climbed 700m and descended 1,800m; the gear ratio was way too spinny and I wish I had longer cranks. 🙂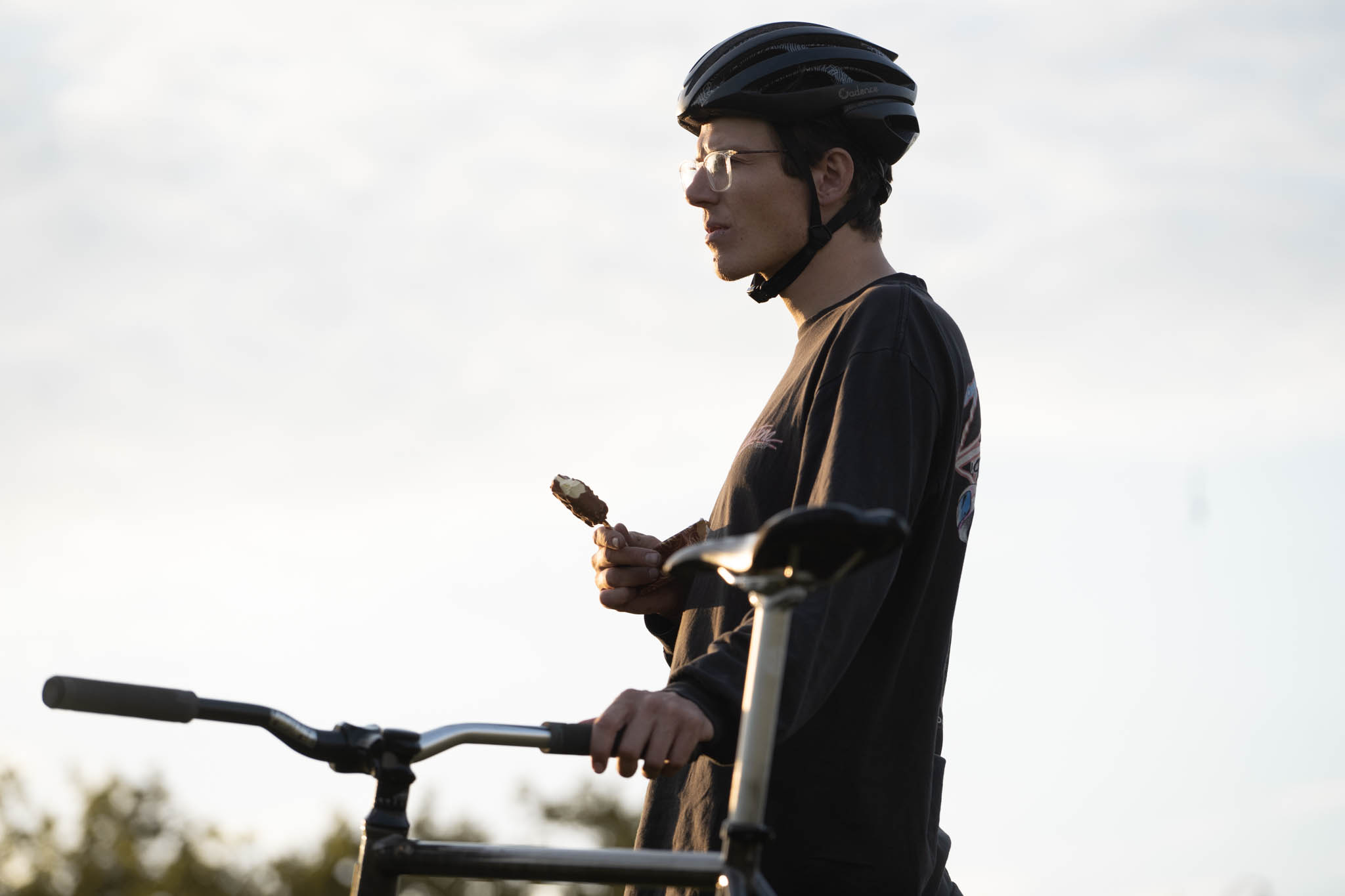 Anything to add?
Thanks for showing me a great time in France!
It was great to meet you and the rest of the fixed gear family.
Stay tuned for a new FOAD full-length movie this fall!
You can follow Jackson on Instagram to see his all his content, and follow me for more fixed gear stuff @el_fakijoe.